This post is presented by our media partner The Growth Op
View the original article here.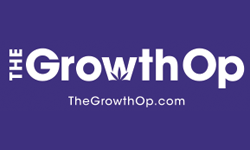 Article content
The owners of an unlicensed D.C. cannabis company are suing the city after being raided several times in the past year.
Article content
Mr. Nice Guys DC, which has been operating since 2014 according to the company's website, is seeking US$750,000 in damages, reports NBC Washington.
Article content
During a raid last August, officers seized cash, an ATM and merchandise, while also arresting several people. According to NBC Washington, charges that occurred as a result of multiple raids on the business over the past few years have not resulted in any convictions.
The business operates by "gifting" cannabis products to customers after they purchase items like art prints, stickers or even motivational speeches. The Washington Post reports that the "legally ambiguous" practice arose in 2014 after voters passed Initiative 71, which legalized the recreational use cannabis and made it legal to gift up to an ounce of pot but Congress has blocked attempts from the city government to establish regulations for recreational sales.
Article content
According to the Post, there are seven certified medical dispensaries within city limits.
"We're operating in a grey space that they created, and the only thing we want is our money back," Damion West, co-owner of the company, told NBC Washington. 
A similar practice of gifting cannabis emerged in New York earlier this year, after bureaucratic delays stalled the launch of legal cannabis sales.
In February, the New York Office of Cannabis Management (OCM) sent cease and desist letters to more than two dozen businesses suspected of "gifting" and illegally selling bud.
"We want to make sure these operators fully understand the law and the consequences they face and now that these letters have been sent, we fully expect them to cease and desist their activities — if they don't, we will take action," said OCM executive director Chris Alexander.
Alexander added that the state is "building a legal, regulated cannabis market that will ensure products are tested and safe for consumers while providing opportunities for those from communities most impacted by the over-criminalization of the cannabis prohibition, and illegal operations undermine our ability to do that."
We'd love to hear from you. Get in touch with feedback and story tips at thegrowthop@postmedia.com
This post was originally published by our media partner here.