This post is presented by our media partner The Growth Op
View the original article here.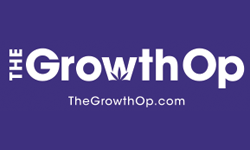 U.K. cops discover what is believed to be one of the largest ever illegal weed farms in Glasgow
Article content
The approximately 600 bags of unused soil found when Police Scotland busted what is being called one of Glasgow's largest illegal cannabis farms last month will support new life and growth in the community.
Article content
A public tip kicked off a police search involving a commercial property on Aug. 19. Executing a warrant, officers from Gorbals Police Station discovered the massive grow.
Article content
It is illegal to take, carry, make, sell, deal or supply drugs, including cannabis, in the U.K. Cultivating a Class B drug like weed can result in a maximum penalty of 14 years in prison, an unlimited fine or both.
Specifically, officers found about 600 cannabis plants with an estimated street value of $182,000 and the 600 bags of unused soil valued at about $15,000, per a Facebook post from the Greater Glasgow Police Division.
The farm represented "the initial setup of an industrial-sized cannabis cultivation," the police report.
"This premises had the potential to be one of the largest cannabis cultivations I have ever seen," Sgt. Gary Bone of the community policing team for Gorbals Police Station says in the post.
"There were other growing rooms being prepared inside that would have significantly increased its capacity. This early discovery has seriously impacted on the group's ability to operate," Bone adds.
Article content
The usual practice after finding an illegal grow would be to dispose of any related products, including the soil. But Police Scotland opted this time around to have the service make a gift of the soil.
Local officers, who received help from Police Scotland Youth Volunteers, SERCO Community Renewal Team (SERCO is a public services expert specializing in delivering essential public services) and other local organizations have distributed the life-supporting soil to schools, community gardens and allotments.
"Industrial-sized cannabis cultivations are used by criminal gangs who take advantage of some of the most vulnerable people in our society and use the money from these cultivations to fund other criminal activities," Inspector Cennydd Smith of Gorbals Police Station said in the post.
Article content
"Being able to disrupt this activity at its early stages is an excellent result and being able to bring some added benefits to community groups across Glasgow is a real bonus," Smith reportedly said.
In a police tweet, one organization offered its thanks. "It will support the growing activities for our socially isolated communities and service users."
It added: "By working together and showing such consideration for a small community garden, the police have really helped. This soil will benefit us through winter and beyond. Thank you!"
The investigation into the illegal cannabis farm is continuing and police have urged anyone with information to come forward.
Still in the U.K., but representing a different type of donation, animals at the Blackpool Zoo near Lancashire, U.K., were expected to have an extra warm and cosy winter, thanks, in part, to local cops and cannabis.
In 2019, local law enforcement seized roughly $33,755 worth of equipment — like lamps, thermometers and heaters — after raiding an illicit cannabis farm. That equipment was then donated to the zoo to help keep the animals nice and toasty.
Subscribe to Weekend Dispensary, a weekly newsletter from The GrowthOp.
This post was originally published by our media partner here.