This post is presented by our media partner Psychedelic News Wire
View the original article here.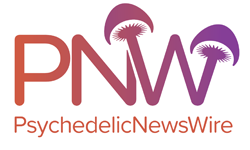 Legislators in Vermont recently discussed a bill to legalize psilocybin and begin offering regulated access to the drug. The state of Vermont is one of many states where legislators have shown interest in advancing psychedelic reform. The bill in question, H. 371, was sponsored by Representatives Chip Troiano and Brian Cina.
While the members of the House Judiciary Committee did seem to agree to the bill's overall merits, the chair noted that there wasn't enough floor time left before legislators adjourned. This means that the legislation will be advanced at the start of next year.
Cina stated that he had, for years, been advocating for the decriminalization of plant and fungal medicines, which are used for entheogenic, religious, spiritual or medicinal purposes. The lawmaker added that various cultures around the world use magic mushrooms in religious ceremonies, revealing that in his own personal experience, he'd benefited from healing by using fungal and plant medicines.
Troiano revealed in a recent press conference that he was motivated to pursue reform after learning about the VA's clinical trials on psilocybin.
If approved, the measure would eliminate psilocybin from the list of prohibited drugs in the state of Vermont, effectively legalizing the drug. The legislation also requests that an advisory working group for psychedelic therapy be established. The group's primary responsibilities would involve examining the use of psychedelic substances to improve mental and physical health and making recommendations on the establishment of a therapy program in the state.
The working group would comprise of eight members, including state officials, researchers, legislators and advocates. Members would review the latest evidence and studies on the risks and benefits of psychedelic-assisted therapy and investigate programs and laws other states had approved on the use of psychedelic drugs.
The measure also stipulates that the group would be required to present a report with its recommendations and findings for legislative action by November 2024. During the committee hearing, lawmakers highlighted that this provision would need to be amended if the bill wasn't enacted this session.
Legislators in the state have introduced a number of reform measures this session, including bills to broadly decriminalize drugs, promote harm reduction services and look into psychedelics.
It remains unclear how Governor Phil Scott will approach the issue if legislators approve the psilocybin bill in 2024. In 2018, the governor reluctantly signed a measure legalizing cannabis. However, he vetoed a resolution that would have established a task force exploring the establishment of safe drug consumption sites in 2022.
The governor's views notwithstanding, there is a strong wave pushing for drug reform in Vermont and other parts of the country, and the work being done by the research community as well as startups such as Mind Medicine Inc. (NASDAQ: MNMD) (NEO: MMED) (DE: MMQ) has contributed to the growing awareness about the therapeutic potential that hallucinogenic substances possess.
About PsychedelicNewsWire
PsychedelicNewsWire (PNW) is a specialized content distribution company that (1) aggregates and distributes news and information on the latest developments in all aspects and advances of psychedelics and their use, (2) creates PsychedelicNewsBreaks designed to quickly update investors on important industry news, (3) leverages a team of expert editors to enhance press releases for maximum impact, (4) assists companies with the management and optimization of social media across a range of platforms, and (5) delivers unparalleled corporate communication solutions. PNW stays abreast of the latest information and has established a reputation as the go to source for coverage of psychedelics, therapeutics and emerging market opportunities. Our team of seasoned journalists has a proven track record of helping both public and private companies gain traction with a wide audience of investors, consumers, media outlets and the general public by leveraging our expansive dissemination network of more than 5,000 key syndication outlets. PNW is committed to delivering improved visibility and brand recognition to companies operating in the emerging markets of psychedelics.
To receive instant SMS alerts, text "Groovy" to 844-397-5787 (U.S. Mobile Phones Only)
For more information please visit https://www.psychedelicnewswire.com
Please see full terms of use and disclaimers on the PsychedelicNewsWire website applicable to all content provided by PNW, wherever published or re-published: https://www.psychedelicnewswire.com/Disclaimer
Do you have questions or are you interested in working with PNW? Ask our Editor
PsychedelicNewsWire (PNW)
San Francisco, California
www.psychedelicnewswire.com
415.949.5050 Office
Editor@PsychedelicWire.com
PsychedelicNewsWire is part of the InvestorBrandNetwork.
This post was originally published by our media partner here.