This post is presented by our media partner The Growth Op
View the original article here.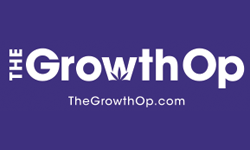 Pets exposed to cannabis, most often by ingestion, may experience symptoms of cannabis poisoning with varying degrees of severity.
Article content
A new study found that one of the most impacted demographics by legal cannabis is pets of all types. While most accidentally get high and provide a cautionary tale, some pets have even died from consuming marijuana.
Article content
Published in the journal PLOS One, the study shares the findings of veterinarians in Canada and the U.S. The findings indicated that cases of poisoning occurred most frequently in dogs, cats, iguanas, ferrets and horses, although other animals were also affected.
According to the researchers, most pets get high accidentally via edibles, but they also eat joint butts and plant materials.
CNN spoke with some experts who provided some context for the study and emphasized the importance of keeping an eye on your pets when having cannabis around the house.
Article content
"It's important to remember our pets are not tiny people. They're very different creatures with different metabolisms and because of that, they can have serious outcomes from ingesting marijuana," explained Dr. Dana Varble, chief veterinary officer for the North American Veterinary Community.
Dr. Varble pointed out that, in cases involving dogs and cats, they often experience distress and anxiety after consuming cannabis, made even worse by the fact that they're unable to understand what's going on in their bodies.
She said there's a double danger in today's edibles; one from the THC they contain and another from the contents of the edible itself, whether that's chocolate or sweeteners like xylitol, all harmful to animals' metabolisms.
Article content
Veterinarians and researchers believe the increase in pet cannabis poisonings can be the result of several factors, namely cannabis legalization and people feeling more comfortable with reporting these exposures.
There's also the fact that people may be more inclined to providing CBD or cannabis to their pets, thinking it's a safe way to address their stress or anxiety.
"Cannabis-based medicine is not approved for veterinary use," summarizes one veterinarian.
It's up to cannabis consumers to properly store cannabis products in the home, making sure these are kept away from both their pets and their children.
The FreshToast.com, a U.S. lifestyle site that contributes lifestyle content and, with their partnership with 600,000 physicians via Skipta, medical marijuana information to The GrowthOp.
Subscribe to Weekend Dispensary, a new weekly newsletter from The GrowthOp.
This post was originally published by our media partner here.