This post is presented by our media partner The Growth Op
View the original article here.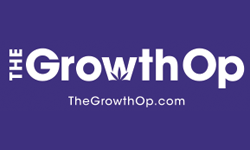 "Selling weed was my first hustle. It taught me work ethic, entrepreneurship and funded all of my first music projects"
Article content
Rapper and activist Vic Mensa is the latest celebrity to launch a cannabis brand.
Article content
The 29-year-old told Forbes that long before he started selling music, he was selling pot, and has hoped to enter the legal market in his home state of Illinois since its inception.
It's also a personal matter for the Grammy Award-winner, who says cannabis factors into his creative process.
"I believe weed opens the creative channels for certain free associations to be made leading to some brilliant abstraction," Mensa told Forbes.
The brand, dubbed 93 Boyz, will also focus on social equity. Mensa claims the brand was the first Black-owned-and-led adult-use cannabis company in Illinois, which legalized recreational cannabis in 2020.
Article content
According to Forbes, the company will focus on reinvesting in the communities disproportionately affected by "outdated laws, prejudices and assumptions regarding cannabis consumption."
To further its efforts, the 93 Boyz has also partnered with the non-profit, Books Before Bars, which provides books to Illinois prison libraries.
"At the core of the ethos of 93 Boyz is a socially minded spirit; portions of all of our proceeds go to giving back to the community. The first program we're starting with is called Books Before Bars; sending a large number of books into Cook County Jail," Mensa said.
"As an industry, I believe the tax revenue generated from cannabis should be used as reparations to the communities most impacted by the war on drugs — like literal cash payment reparations, subsidized housing, education, everything," he added.
Article content
The brand has also partnered with Chicago-based non-profit SaveMoneySaveLife (SMSL). The company will sponsor initiatives aimed at prison reform and equity in the cannabis space.
"We aim to curate accessible events and knowledge that uplifts and contributes to pushing culture and creativity further," notes the SMSL website. "Through a traditional lens, we aim to help where needed, educate and build. We recognize we are continually learning, and move with humility," it adds.
According to the 93 Boyz website, the company is starting with three curated 0.75-gram pre-rolls that will "gas you up whenever you're ready to hit the ignition."
The brand has partnered with aeriz to grow its cannabis, reports Yahoo! Aeriz is described as "the largest aeroponic cannabis cultivator in the world."
Article content
Aeroponics systems grow plants without a growing medium, using mist and air instead of soil or water to provide nutrients.
"Selling weed was my first hustle. It taught me work ethic, entrepreneurship and funded all of my first music projects. As someone with a lifelong experience of anxiety and depression, it's amazing to be able to help people facing those and other issues while working with something I love," Mensa said, per Yahoo!
"The War on Drugs has had a devastating impact on my community, and yet our representation in the cannabis industry is less than two per cent. 93 Boyz is changing that narrative while combining high-quality, tastemaker weed with socially conscious initiatives," he added.
Subscribe to Weekend Dispensary, a weekly newsletter from The GrowthOp.
This post was originally published by our media partner here.