This post is presented by our media partner Psychedelic News Wire
View the original article here.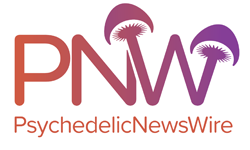 A recent study has found combining psychedelics and sex may offer individuals an enhanced mental and physical pleasure experience. A new series, titled "PSYC Taboo," will explore the potential for mind-blowing orgasms and solo psychedelic experiences, as more people try alternative forms of intimacy.
The first episode, dubbed "Pleasure Is Your Divine Right," looks into the relationship between psychedelics and sex. Despite the taboo topic, the pilot examines testimonies and personal experiences from an individual living with type 1 diabetes, who shares how psychedelics improved their sexual life and introduced them to new pleasure levels.
Esteemed experts such as Dr. David Tripp, program chair at Antioch University; Lauren Taus, a licensed psychotherapist who administers ketamine psychotherapy in Los Angeles; and bestselling author and sex scholar Nadège provide informative commentary in the episode. Comedic relief in the episode is provided by comedian, actor and write, Christian Cintron.
The series comes at a time when a growing number of individuals are experimenting with psychedelic drugs, along with more companies conducting research about the drugs' medicinal benefits.
The goal of the show's upcoming seasons is to focus on other weighty topics associated with the psychedelic-assisted therapy and psychedelics field. This will further improve awareness of these substances.
David Flores, CEO of PSYC and executive producer of "PSYC Taboo," stated that the show's genesis began with acknowledging how diverse and complex the psychedelics community was and had always been. Flores explained that the objective of the show was to take individuals on a journey that was candid and entertaining as well as inspiring and informative.
The show's interviews will also offer viewers insights into the unknown while allowing them to reach new levels of understanding. This will help to responsibly remove the stigma that has been tied to these drugs for decades while also normalizing conversations that challenge us to see psychedelics in a whole new light.
With a greater appreciation and knowledge for psychedelics, we can come closer to a society where the substances are respected and accepted. This will be a huge step in the right direction, especially considering that numerous studies have found that the drugs possess a myriad of health benefits.
For instance, some studies have found that MDMA and psilocybin may be useful in the treatment of a range of neurological and psychiatric conditions, including addiction, end-of-life anxiety, depression, pain and post-traumatic stress disorder.
Psychedelic Spotlight is planning to release more episodes of the series, which look into other areas where psychedelics and sex interconnect.
This video series may help to make the general public gain a deeper understanding of the work that various startups in the psychedelics industry, such as atai Life Sciences N.V. (NASDAQ: ATAI), are doing in their efforts to develop novel treatments from a number of psychedelic substances.
About PsychedelicNewsWire
PsychedelicNewsWire (PNW) is a specialized content distribution company that (1) aggregates and distributes news and information on the latest developments in all aspects and advances of psychedelics and their use, (2) creates PsychedelicNewsBreaks designed to quickly update investors on important industry news, (3) leverages a team of expert editors to enhance press releases for maximum impact, (4) assists companies with the management and optimization of social media across a range of platforms, and (5) delivers unparalleled corporate communication solutions. PNW stays abreast of the latest information and has established a reputation as the go to source for coverage of psychedelics, therapeutics and emerging market opportunities. Our team of seasoned journalists has a proven track record of helping both public and private companies gain traction with a wide audience of investors, consumers, media outlets and the general public by leveraging our expansive dissemination network of more than 5,000 key syndication outlets. PNW is committed to delivering improved visibility and brand recognition to companies operating in the emerging markets of psychedelics.
To receive instant SMS alerts, text "Groovy" to 844-397-5787 (U.S. Mobile Phones Only)
For more information please visit https://www.psychedelicnewswire.com
Please see full terms of use and disclaimers on the PsychedelicNewsWire website applicable to all content provided by PNW, wherever published or re-published: https://www.psychedelicnewswire.com/Disclaimer
Do you have questions or are you interested in working with PNW? Ask our Editor
PsychedelicNewsWire (PNW)
San Francisco, California
www.psychedelicnewswire.com
415.949.5050 Office
Editor@PsychedelicWire.com
PsychedelicNewsWire is part of the InvestorBrandNetwork.
This post was originally published by our media partner here.