This post is presented by our media partner The Growth Op
View the original article here.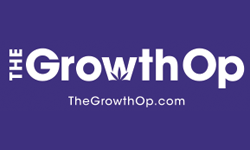 Bids to legalize marijuana fall in three other states
Article content
That desire became official last night (or at least was solidly projected) when voters okayed the legalization questions on the two states' respective ballots.
Article content
In Maryland, a "yes" vote supported legalizing cannabis for adults 21 and older starting next July and "directing the Maryland State Legislature to pass laws for the use, distribution, regulation and taxation of marijuana," per Ballotpedia.
Adults could possess up to 43 grams (1.5 ounces) starting July 1, 2023; up until then, marijuana remains illegal, but decriminalized, The Washington Post reports.
Article content
For Missouri, voters had been asked if a constitutional amendment should move forward to legalize the purchase, possession, consumption, use, delivery, manufacture and sale of cannabis for personal use for those 21 and over.
A "yes" also called for allowing "individuals with certain marijuana-related offences to petition for release from prison or parole and probation and have their records expunged," as well as enact a six per cent tax on the retail price of recreational weed, Ballotpedia reports.
According to Marijuana Moment, just shy of two-thirds of voters — about 65.5 per cent — voted "yes" in Maryland, while Missouri was a bit more of a squeaker, with approximately 53.3 per cent of voters doing so.
Toronto-based Heritage Cannabis Holdings Corp. was quick to welcome results out of Missouri, which approved medicinal marijuana in 2018, citing its recently launched U.S. strategy to enter medical and recreational legalized states using an asset-light approach in partnership with existing local licence-holders.
"Heritage is poised to capture a substantial share of early shelf space and revenue in the newly legalized Missouri market and will be pursuing an aggressive campaign to engage with retailers and consumers," it notes.
Article content
Not so welcome for cannabis companies, plant lovers and bud advocates alike, though, were voter results in Arkansas, North Dakota and South Dakota, all of which had adult-use cannabis questions on the ballot. The "no" votes ranged from almost 53 per cent to almost 56 per cent, per Marijuana Moment.
According to CNN, voter approval in Arkansas would have amended the state constitution to allow adults to possess and consume legal cannabis and allow for its sale by licensed facilities; a green light in North Dakota would have allowed adults to possess up to 28 grams of weed; and an okay in South Dakota would have permitted the same amount, plus legalized possessing weed paraphernalia, use and distribution.
The National Organization for the Reform of Marijuana Laws pointed to another win. In a tweet, it noted that "while legalization got all the attention, FIVE Texas cities decriminalized possession."
In the spring of 2021, Pew Research Center reported an overwhelming share of U.S. adults (91 per cent) said they supported legalizing either medicinal and/or recreational cannabis. Specifically, support for medicinal marijuana only was 31 per cent and 60 per cent for both medicinal and recreational weed.
We'd love to hear from you. Get in touch with feedback and story tips at thegrowthop@postmedia.com
This post was originally published by our media partner here.