This post is presented by our media partner The Growth Op
View the original article here.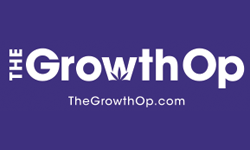 Police discover drugs after arresting man for failing to attend court
Article content
A 29-year-old man in Sault Ste. Marie, Ont. faces a number of charges, including possession of a controlled substance for the purpose of trafficking, after being found with suspected fentanyl.
Article content
Late last week, on Jan. 6, officers with the Sault Ste. Marie Police Service's patrol services unit charged the man. Beyond the alleged trafficking offence, he is charged with breach of probation (failing to keep the peace and be of good behaviour) and failing to attend court.
Article content
The charges follow the man's arrest at about 11 a.m. on Jan. 6 after officers discovered the accused was wanted for failing to attend court, notes a police statement. A subsequent search revealed the many was carrying both drug paraphernalia and about 7.7 grams of a substance believed to be fentanyl and thought to have an estimated value of $3,975.
Article content
Criminal defence firm Armoured Suits reports the synthetic opioid can be up to 50 times more potent than heroin, and 100 times stronger than morphine. "Two milligrams of pure fentanyl (equivalent to just a few grains of salt) is enough to kill the average adult," the information notes.
Fentanyl offences can carry long sentences
In Canada, fentanyl is considered a Schedule 1 substance under the Controlled Drugs and Substances Act (CDSA). "If convicted of trafficking or possession for the purpose of trafficking, the minimum is one year imprisonment," according to Armoured Suits.
"The production of fentanyl carries a minimum sentence of two years imprisonment, which increases to a minimum of three years if certain aggravating factors are present," the firm notes. These factors revolve around health and safety, adds the Public Prosecution Service of Canada.
Article content
Sentences for fentanyl charges can be substantial.
In early December in Ontario, the Sudbury Star reported a local woman who fraudulently obtained fentanyl patches worth $1.5 million-plus from a pharmacy where she worked for two years was sentenced to a 10-year penitentiary term.
South of the border last year, a U.S. court ordered a 46-year-old man to spend the next 13 years in federal prison and give back $2.5 million in drug-related proceeds he obtained trafficking fentanyl, cocaine and cannabis.
And just this week, an Ontario man was handed a three-year sentence, which will run concurrently with a longer drug-related sentence, for attempting to traffic a little less than eight grams of fentanyl, the Sarnia Observer reports.
Article content
The U.S. Centers for Disease Control and Prevention reports "most recent cases of fentanyl-related overdose are linked to illicitly manufactured fentanyl, which is distributed through illegal drug markets for its heroin-like effect. It is often added to other drugs because of its extreme potency, which makes drugs cheaper, more powerful, more addictive, and more dangerous."
Police services in various cities have issued advisories regarding fentanyl or its inclusion in other drugs, including in Vancouver, Kingston, Ont. and Glynn County, Georgia.
With regards to the seizure in Sault Ste. Marie, the police report that the accused was released on an appearance notice and is set to appear in court on Feb. 27.
Article content
Ontario man hardly the first wanted person to get nabbed for drugs
Another wanted man was recently discovered with fentanyl, albeit a considerably larger amount. RCMP collaborated with Edmonton police to find a wanted man from Saskatchewan and managed to seize more than 10 kilograms of fentanyl, the Edmonton Journal reported at the time.
Wanted on 25 outstanding charges, the 42-year-old was additionally charged with three offences under the CDSA: trafficking, possession for the purpose of trafficking and possession of equipment for use in the production of a substance.
Though not related to fentanyl, this past December, police in the U.K. shut down an illegal cannabis farm with 172 plants after a wanted man led police straight to the illegal grow.
We'd love to hear from you. Get in touch with feedback and story tips at thegrowthop@postmedia.com
This post was originally published by our media partner here.