This post is presented by our media partner The Growth Op
View the original article here.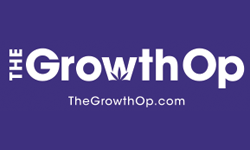 Article content
Tourists will soon be able to buy medical marijuana in Washington, D.C., a measure predicted to boost tourism and encourage people to travel to the U.S. capital city.
Article content
The bill signed by mayor Muriel Bowser will allow tourists to self-certify as medical patients for the duration of their stays. This will make it possible for them to buy weed without needing a doctor's recommendation.
Article content
In July, Bowser signed into law the Medical Marijuana Self-Certification Emergency Amendment Act of 2022, which allows residents to self-certify as medical marijuana patients and buy cannabis from licensed retailers. This new bill extends those rights to tourists.
Marijuana Moment spoke to Chanda Macias, founder of the National Holistic Healing Center, a dispensary in D.C., who praised the new law. "This will lead to increased patient access to plant-based medicine and will introduce new patients to the flourishing local medical marijuana landscape. These most recent actions are proof that Washington, D.C. is leading the way as it relates to expanding patient access to all," Macias suggested.
Washington, D.C. has some of the most confusing cannabis laws in the U.S. While it's legal to grow and possess weed, it remains illegal to sell it. Still, while frowned upon, some see "gifting" as an option, meaning people can purchase marijuana through a loophole in the law, allowing sellers to gift them bud while selling an item.
Article content
Making matters more confusing is the fact that cannabis is illegal at the U.S. federal level; people possessing it in areas like government buildings, national parks and more could face penalties.
These areas make up large parts of Washington, D.C., making it possible for people to break the law without knowing they're doing so.
Following President Joe Biden's decision to pardon non-violent, federal offences, as the law stands, he is the only person who could grant pardons to residents of Washington, D.C. Other states in the country have the ability to deal with this process independently, making the pardons more seamless.
The FreshToast.com, a U.S. lifestyle site that contributes lifestyle content and, with their partnership with 600,000 physicians via Skipta, medical marijuana information to The GrowthOp.
We'd love to hear from you. Get in touch with feedback and story tips at thegrowthop@postmedia.com
This post was originally published by our media partner here.