This post is presented by our media partner The Growth Op
View the original article here.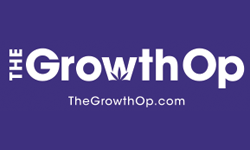 Compared to heterosexuals, bisexuals reported higher levels of mental health symptoms like depression, suicidality, generalized anxiety and social anxiety
Article content
Bisexuals may be at higher risk of developing cannabis use disorder than their heterosexual counterparts, suggests a new U.S. study led by investigators at Washington State University.
Article content
The Centers for Disease Control and Prevention reports one study estimates three in 10 people who use cannabis have CUD, defining the condition as being "unable to stop using marijuana even though it's causing health and social problems in their lives."
Article content
CUD can cause problems such as extreme changes in mood, trouble concentrating and memory problems, notes the Alberta government. Symptoms include being unable to cut down or control use (or constantly wishing to do so), spending a lot of time getting, using or recovering from the effects of the drug, having strong cravings for weed and "using it even though you know it is causing physical or psychological health problems."
Believing the study to be among the first to examine motives for cannabis use among sexual minorities qualitatively, investigators conducted analyses on archival survey data collect from 10 undergraduate psychology subject pools across the U.S. In all, this included almost 4,700 students in the U.S., notes a Washington State University (WSU) statement on findings.
Article content
Study considers subjects aged 18 to 30
Subjects between the ages of 18 and 30 indicated sexual orientation using a five-point scale, with responses classified in three groups: exclusively heterosexual, bisexual or exclusively gay. Twenty-three per cent of those taking part "were classified as bisexual after indicating that they were not exclusively attracted to one gender," WSU reports. This group included those who reported being "mostly heterosexual" and "mostly homosexual."
Investigators assessed five potential reasons for use, namely enhancement (expanding one's own awareness by being more open to experience and more creative), conformity, expansion, coping and social.
Researchers found that compared to heterosexuals, those in the bisexual group, were more likely to report using cannabis, using weed more frequently, using all marijuana product types and having more severe symptoms of CUD.
Article content
Furthermore, the bisexual group also reported higher levels of coping and enhancement motives for using cannabis, as well as reported higher levels of all measured mental health symptoms (such as depression, suicidality, generalized anxiety and social anxiety) compared to the heterosexual group.
"While some of the motives, like coping, have negative issues associated with them, enhancement does not, as of yet," WSU reports. "While the study could not give a reason this motive was so strong with the bisexual group, with Carrie Cuttler, Ph.D., an assistant professor of psychology and senior author speculating it might have to do with being open to new experiences.
Enhancement finding "a bit surprising"
Article content
The finding of higher use for coping and enhancement "is a bit surprising," says Kyle Schofield, first author and a Ph.D. candidate in psychology at WSU. "The coping motive was less surprising because we also saw that the group classified as bisexual reported higher levels of all the mental health problems that we looked at in the study," Schofield relays.
"For bisexual people, there may be even more different types of stress since they can face discrimination from gay as well as straight communities, and additional stress can lead to negative mental health outcomes," he adds.
A Quebec researcher looking at mental health and cannabis among young people found the association between depression and greater weed use was markedly higher in lesbian, gay and bisexual (LGB) than heterosexual youth. In a study released in 2021, the association between depressive symptoms at age 15 and increased cannabis use at age 17 iwas five times stronger among LGB youth.
Article content
Cuttler added that the bisexual group was also more likely to try three types of cannabis listed in the survey: flower, edibles and concentrates. That was of concern since concentrates typically contain a higher level of THC, WSU notes.
A report out of California, which has legalized both medicinal and recreational cannabis, notes that LGBTQ+ subgroups had the highest current use prevalence of marijuana use.
The hope is findings "can be used to guide future research and help target mental health interventions among bisexual individuals," authors of the latest study write.
We'd love to hear from you. Get in touch with feedback and story tips at thegrowthop@postmedia.com
This post was originally published by our media partner here.