This post is presented by our media partner The Growth Op
View the original article here.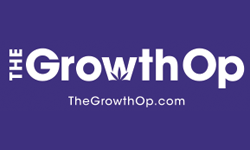 The whole "weed" discussion is sparked when the father asks his daughter what she told her teachers earlier that day
Article content
Kids do, indeed, say the darndest things. Case in point is a video gathering plenty of views on YouTube in which a young girl discusses "weed" with her videographer, believed to be her father.
Article content
The 41-second video, recently resurfaced and posted by Reader's Digest, starts off with the viewer feeling somewhat unnerved, what with the child nonchalantly discussing "weed" and if it's currently being grown in the family home. It is.
Article content
But unease soon turns to relief as the young girl provides the bemused videographer with the 411 on what weed is. "This stuff," she demonstrates, pointing to weed (what appears to be actual weeds) growing among the grass (not that kind of grass, but an actual lawn).
Even in legal jurisdictions, possessing or buying cannabis is clearly only for adults. Depending on the jurisdiction in Canada, the age may be 18 or 19, with the Cannabis Act citing as one of its major objectives keeping cannabis out of the hands of youths. In U.S. states that have green-lit recreational cannabis, the legal age is usually 21.
Article content
The whole "weed" discussion in the recently posted video is sparked when the father asks his daughter what she told her teachers earlier that day.
"Weed is not good for you," responds the confident redhead decked out in a multicoloured, sparkly headband and a sporty Adidas zip-up jacket. After what appears to be an edit, she continues with the explanation. "Weed is stuff that [is] like grass, but it's not. It's weed."
Prompted again for posterity, the videographer asks if she told the teachers there is a lot of weed in the house. "Yeah," she responds and gives the same response when asked if a lot of weed is being grown at the house.
Ever savvy, and following another edit, viewers hear an amended response. "Just a little bit, but it's going to grow a lot," she says of the weed at the home, before adding the plan is to remove it and "throw it to another place."
Article content
The video appears to have originally been posted back in 2017, but is regularly reposted, each attracting tens of thousands of views, likely thanks to funny being funny even with the passage of time.
In an earlier post of the same video, this one 1:25 long, the father provides a little context of why he is discussing weed at all with his young daughter. "Because when I got to your school, the teacher said, 'I heard you have a lot of weed at your house."
The video ends with the young girl walking out to the backyard and pointing to some "weed' growing between the patio stones.
The latest post notes the video has been displayed 58,000 times as of Dec. 19.
In the newly posted version of the video one commentator noted, "In second grade the teacher asked the class what our parents did. I said 'My daddy sells drugs' My dad was a pharmaceutical rep."
Article content
Another commenter added, referencing something her children said, "'Mom had a party and she let us drink beer!' It was 1919 root beer in bottles."
The incident is not the first time that parents have found themselves discussing "weed" with the authorities, most times with more serious consequences.
Two years ago in Australia, a five-year-old unintentionally narc-ed out her mom after making an early-morning prank call to police, asking for officer and then quickly disconnecting. Responding officers carrying out a welfare check discovered the woman's homegrown and illegal cannabis plants in the home's garage and she was charged with cultivating prohibited plants.
In 2017 in Alberta, a 911 hang-up call resulted in responding officers finding an illegal grow-op. A drug possession charge was laid against a woman discovered at the location and an arrest warrant was issued for her common-law partner.
In Ontario two years ago, a 911 call to police was more deliberate. The Ontario Provincial Police received the call from a 14-year-old engaged in a dispute with other family members. The teen claimed his mother had stolen his cannabis, prompting officers to respond and have to separate the two.
While cannabis is legal in Canada, adults must be either 18 or 19 (depending on the province or territory) to possess and consume the drug.
We'd love to hear from you. Get in touch with feedback and story tips at thegrowthop@postmedia.com
This post was originally published by our media partner here.