This post is presented by our media partner The Growth Op
View the original article here.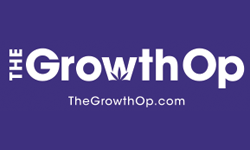 The Sisters of the Valley would like to see their business legalized as they 'believe in paying taxes'
Article content
The Sisters of the Valley, also known as the weed nuns, are a women-owned and operated business that sells cannabidiol (CBD) tinctures, oils, salves and other products from hemp plants grown and harvested on its California property. 
Article content
Operating since 2015, the business is led by Sister Kate and is located in Merced County in California's Central Valley.
Article content
In an interview with the BBC, Sister Kate said the business was grossing $1.2 million annually pre-pandemic, but profits have been halved since then.
"I chose an industry that is messed up," Sister Kate said. "It's going to probably be messed up and I'm probably going to have to do a lot of dancing and sidestepping."
California's high taxes and operating costs have created a challenging environment for canna-businesses, and so has the state's patchwork approach to cannabis and hemp legalization, with some counties and cities allowing cultivation or retail while others do not.
Article content
For the Sisters of the Valley, BBC reports its business, which includes the cultivation of about 60 plants, falls outside the laws of Merced County.
"They could have shut me down by now just because it's illegal to grow hemp in this county," Sister Kate said, adding that authorities know that if they shut it down, the Sisters of the Valley will challenge the county law and try to get it overturned.
"I think they know it would be a fight they don't want to undertake," she added.
That said, Sister Kate would prefer if the business, which sells its products online and through pop-up events and markets, could operate above board.
"The truth is, I'd love for them to permit us because that would be a win. And because we believe in paying taxes," she said.
Article content
There are about 30 Sisters in the business, which is not affiliated with any religious organization, and each sister takes six vows, including several that revolve around service and activism.
In an interview with ABC News in 2018, Sister Kate, who previously lived in the Netherlands, said the company grew out of the Occupy Wall Street movement and the commune endeavours to create an environment of "healthy socialism."
"We believe in paying taxes," she said. "We believe quite frankly that America's culture of starving the tax system is wrong, it's morally wrong. Most of us have lived in other places where the tax system actually works."
She added that about 50 per cent of income in the Netherlands goes toward taxes.
"But guess what? They never pay a hospital bill. They never worry about their retirement or being homeless. So, yes, we are very, very for a reasonable sort of socialism and that is paying your taxes and taking care of the marginalized."
We'd love to hear from you. Get in touch with feedback and story tips at thegrowthop@postmedia.com
This post was originally published by our media partner here.