This post is presented by our media partner The Growth Op
View the original article here.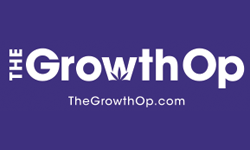 Article content
Correctional Service Canada (CSC) is reporting another drone drop bust at Warkworth Institution, near Campbellford, Ont.
Article content
The latest seizure, on Nov. 14, occurs just days after a drone was used to dump contraband into the medium-security prison facility, reports The Peterborough Examiner.
Article content
CSC officers use tools like ion scanners and detector dogs to search buildings, personal property, inmates and visitors in an attempt to stifle contraband.
A drone was also used in August when two other drop attempts led to the seizure of 908 grams of tobacco, 106 grams of cannabis and 153 grams of shatter. 
According to the Corrections and Conditional Release Act, it is a summary conviction offence to deliver contraband to, or receive contraband from, an inmate, or to be in possession of contraband beyond the visitor control point in a penitentiary.
Although the use of drones has accelerated in recent years as the technology becomes more affordable, smugglers still rely on tried and true techniques, as well, like pigeons.
Earlier this year, a pigeon equipped with a package of cannabis was found outside Peru's Huancayo Penitentiary. The package reportedly contained between 30 and 40 grams of cannabis. Authorities believe the pigeon had been trained to transport drugs and brought to the area by a relative of an inmate.
The pigeon was reportedly captured before it could make the drop and taken to an animal shelter to be resocialized.
We'd love to hear from you. Get in touch with feedback and story tips at thegrowthop@postmedia.com
This post was originally published by our media partner here.