This post is presented by our media partner The Growth Op
View the original article here.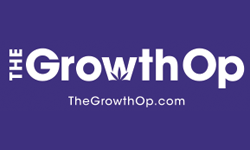 Article content
Almost nine kilograms of cannabis, some hidden among groceries inside a barrel, was found during a weed and weapons discovery in Trinidad and Tobago.
Article content
Acting on intelligence, coupled by months of information-gathering and surveillance, the Trinidad and Tobago Police Service (TTPS) and the Customs and Excise Division carried out searches from 2:30 p.m. and 8:15 p.m. on Oct. 14. The searches revealed plenty of illegal goods, including cannabis squirrelled away in two barrels, according to a Facebook post by the TTPS.
Article content
The value of the cannabis was estimated at almost TT$2.7 million ($534,000).
The officers "have done their part to ensure that illegal firearms, and more importantly, high-powered weapons, did not reach their intended destination, into the hands of criminals," Donald Jacob, the TTPS's acting commissioner of police, says in the statement.
The officers intercepted an international crime network, which resulted in the seizure of a large quantity of firearms, ammunition and narcotics, the post adds, but offered no more detail.
The police probe is continuing.
While possession of 30 grams or less of cannabis (or five grams or less of cannabis resin) has been decriminalized in Trinidad and Tobago, a person convicted of trafficking "is liable upon conviction on indictment to a fine of $100,000 ($18,000) or where there is evidence of the street value, three times the street value, and imprisonment for a term of 25 years to life," according to Magna Law Chambers.
Article content
The recent incident is not the first time that cannabis has been hidden inside barrels. This past May in Guyana, officers found inside an unoccupied home under construction a total of 24 kilograms of suspected cannabis.
The marijuana was found in five bulky transparent plastic bags cached in a barrel, while 13 brown plastic wraps of weed were discovered in a suitcase and another 13 brown plastic wraps were recovered from a bucket.
About a month earlier in April, again in Trinidad and Tobago, a 75-year-old woman was found with almost eight kilograms of weed in 12 brown packages hidden inside a barrel.
And in 2021 in Ontario, two people were charged after police carrying out a Reduced Impaired Driving Everywhere check in Port Hope stopped a vehicle and saw a large uncovered blue barrel containing cannabis in the rear seat. There, officers found about 4.5 kilograms of bud and some cannabis seeds.
Subscribe to  Weekend Dispensary, a new weekly newsletter from The GrowthOp.
This post was originally published by our media partner here.