This post is presented by our media partner Stratcann
View the original article here.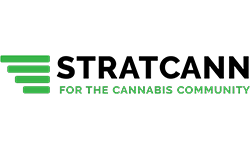 Greetings from us at Stratcann, where this week you will have found stories on the Competition Bureau's call for the government to drop the much-disliked 10mg THC potency cap, BC's decision to drop visibility requirements for retail stores—a growing trend, much to the delight of shop owners who have never liked those frosted windows—as well as coverage of an OCS recall of a cannabis spray that includes melatonin, and complaints from New Brunswick municipalities who are wondering why the provincial government under Blaine Higgs hasn't distributed any of the promised cannabis profits. And long-time cannabis industry watchers (and trade show enthusiasts) might enjoy this interview with Lindsay Roberts, Senior Vice President of Lift Events & Experiences, who talked with us about how the Lift Expo has evolved over the years. 
---
Elsewhere in the industry…
Several Dutch Love cannabis stores in Vancouver are set to be rebranded after they were sold to a new owner. Three Dutch Love cannabis locations in Vancouver were named in insolvency documents in March. The sale of the Kitsilano, Robson, and Marpole Dutch Love locations to Calgary-headquartered SNDL Inc. was approved for an unspecified sum.
Organigram announced its first strategic U.S. Investment in Phylos Bioscience to commercialize THCV and scale seed-based production. The Canadian producer Organigram will launch new cannabis gummies and vape carts containing THCV later this year, including gummies advertised as having 10mg THC and 10mg THCV. As part of the deal, Phylos will also develop production-ready first-generation ("F1") hybrid cannabis seeds for Organigram. 
A cannabis store is set to open in Norman Wells, within the next month, making it the first private cannabis retailer in the Northwest Territories' Sahtu region and one of the northernmost cannabis stores in North America (the world?).
A Mississauga city councillor, Dipika Damerla, and Omar Khan of High Tide, penned an op-ed this week arguing that Ontario should be doing more to crack down on unregulated cannabis shops. Their answer? Bigger fines, more money for the police, more raids. Curiously absent, for an argument from a Mississauga city councillor, is much internal reflection on what five years of banning legal stores from the city has had on this question. But I digress. 
A 60-year-old Scarborough woman was sentenced to three years in prison for her role in an unlicensed grow op near Owen Sound, ON that was raided in 2021. "This was not a small mom-and-pop operation," the crown prosecutor said. "Canada has a licensing regime for good reason. People who want to profit at societal expense must pay the price."
While sales in some sectors are cooling off, cannabis sales continue to increase, according to new figures from Stats Canada. Cannabis retailers brought in $359 million in March 2022 and $406 million in March 2023, a nearly 13 percent YOY increase and more than an 11 percent increase in sales from February 2023's sales of $364 million.
In business news, Canadian unpaid cannabis excise tax debt now stands at $192.7 million, reports MJBizDaily. Writer Matt Lamers spoke with Tantalus Labs' Dan Sutton, who said that the debt is indicative of the struggles Canadian producers are experiencing under the current tax regime. 
Also on the health front, PhD researcher Kristen Yeh published an article in the academic blog The Conversation this week suggesting that Canadians aren't getting the best info about potential harms from cannabis, like cannabis hyperemesis or Takotsubo cardiomyopathy. "These conditions are rarely mentioned in the media. They are also absent from Canada's online consumer resources on cannabis, despite their potential to be debilitating and, in some cases, fatal," Yeh writes. 
A new study finds that more pregnant people are visiting the hospital for cannabis-related issues in Canada. The Canadian Medical Association Journal published research that found the rate of hospital visits spiked following legalization, which is leading researchers to express concern over potential increased cannabis use during pregnancy. "The concern that I have is…does the increase in these severe presentations represent a much larger increase in general cannabis use during pregnancy?" asked lead author Dr. Danial Myran. 
Nathan Mison, who we spoke with in our article about consumption lounges a couple of months back, was interviewed by the Edmonton Journal about his push to see anti-consumption rules loosened for food and beverage sellers. Mison's consulting firm, Diplomat Consulting, is working with We Know Training to develop a training program for food industry workers in advance of potential changes to local zoning that would allow for infused foods to be served. 
And finally, some new research is trying to answer the age-old question: why are stoners so chill? "New research from Daniele Piomelli's lab now points to a possible neurologic mechanism that contributes to an ongoing sense of chill in adolescent-onset cannabis users," writes Psychology Today. They found that long-time cannabis use (to simplify greatly here) can blunt the effects of social stressors, long after the high wears off. "Even though all THC had been eliminated from the brain and fat, the impact of adolescent THC exposure persisted into early adulthood." It's all goooood, man, all goood….
---
This post was originally published by our media partner here.