This post is presented by our media partner Psychedelic News Wire
View the original article here.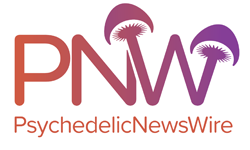 Last week, Wesana Health announced that it was considering selling its assets under the division focused on care delivery, which includes its psychedelic therapy clinics. In its press release, the integrated life science company stated that it was planning to focus on its drug-development division.
Before making this announcement, the company was focused on the development of new therapies and delivering new care. Wesana Health is now considering selling its communication platform for psychedelic practitioners, known as PsyTech Connect, and its platform, which was designed to improve clinical protocols, known as Wesana Solutions. This is in addition to plans to sell its clinics in Chicago.
This move to focus on drug development is rather abrupt, especially if one considers that Wesana acquired PsyTech less than a year ago. This acquisition cost the data-driven life science company more than 7 million shares, which was worth more than C$30 million. When this sale was announced, the company's stock price stood at $4.10. Currently, the stock price is at $0.49, and these shares are worth roughly C$3.5 million.
The company also published a press release in March 2022 that revealed that construction on Wesana's third mental health clinic was underway, noting that it would be opened later this year. This alludes to the notion that, at the time, the company was planning to expand its clinics.
This abrupt change in the company's strategy may have been brought on by money. Figures from last year show that Wesana spent more than $15 million on research and administrative expenses and recorded a net loss of more than $30 million. With a market cap of less than $10 million, raising capital to fund its projects is also difficult.
If the company does finalize these sales, it will be left with its SANA-103 program. The program has been developed to treat patients with traumatic brain injuries. This combination therapy entails the administration of a large psilocybin dose in conjunction with therapy. The company will launch a phase I safety trial of this program later this year, if it remains on track.
The integrated life science firm is also negotiating a potential partnership with the Multidisciplinary Association for Psychedelic Studies involving research on MDMA as a treatment for traumatic brain injuries.
Wesana Health isn't the only company to make this move either. For example, Field Trip Health recently announced that it would be splitting into a pair of separate firms: Field Trip Health and Wellness, and Reunion Neuroscience. The former will focus on operating clinics while the latter will focus on drug development.
As Wesana Health exits the mental health clinic business, the responsibility of delivering ketamine treatments to the in need will fall squarely on companies such as Delic Holdings Corp. (CSE: DELC) (OTCQB: DELCF), which are active in that space.
NOTE TO INVESTORS: The latest news and updates relating to Delic Holdings Corp. (CSE: DELC) (OTCQB: DELCF) are available in the company's newsroom at https://ibn.fm/DELCF
About PsychedelicNewsWire
PsychedelicNewsWire (PNW) is a specialized content distribution company that (1) aggregates and distributes news and information on the latest developments in all aspects and advances of psychedelics and their use, (2) creates PsychedelicNewsBreaks designed to quickly update investors on important industry news, (3) leverages a team of expert editors to enhance press releases for maximum impact, (4) assists companies with the management and optimization of social media across a range of platforms, and (5) delivers unparalleled corporate communication solutions. PNW stays abreast of the latest information and has established a reputation as the go to source for coverage of psychedelics, therapeutics and emerging market opportunities. Our team of seasoned journalists has a proven track record of helping both public and private companies gain traction with a wide audience of investors, consumers, media outlets and the general public by leveraging our expansive dissemination network of more than 5,000 key syndication outlets. PNW is committed to delivering improved visibility and brand recognition to companies operating in the emerging markets of psychedelics.
To receive instant SMS alerts, text "Groovy" to 844-397-5787 (U.S. Mobile Phones Only)
For more information please visit https://www.PsychedelicNewsWire.com
Please see full terms of use and disclaimers on the PsychedelicNewsWire website applicable to all content provided by PNW, wherever published or re-published: https://www.PsychedelicNewsWire.com/Disclaimer
Do you have questions or are you interested in working with PNW? Ask our Editor
PsychedelicNewsWire (PNW)
San Francisco, California
www.PsychedelicNewsWire.com
415.949.5050 Office
[email protected]
PsychedelicNewsWire is part of the InvestorBrandNetwork.
This post was originally published by our media partner here.