This post is presented by our media partner The New Agora
View the original article here.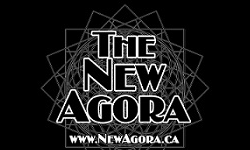 What is your Centerpiece?
Eat as if your life depends on it, because it does.
By Beth Perera©, PositivelyPlants
We are already half way through November, unbelievably, so it's time to start planning for holiday get togethers. When we plan any sort of event, what is the first thing most people consider? The food. We might plan music, games, sing-a-longs, story-telling, surprises, but the main event at the event is typically the food. 
We attend a school function, and there's refreshments. We attend a business meeting, and there's coffee and donuts. We attend a shower, and there's cake and other finger foods. We attend a reunion, and there are entire meals. We get together with one friend or 100, and it's the food on which we concentrate. That's great if what you are planning is a chili cook-off. When most of our events are celebrations of people, still, the centerpiece is the food. Birthday celebrations, weddings, graduations, haunted houses, trips to the corn maze… all sorts of fun, and we behave as if we will starve if we don't eat while we're there. We go to a movie, which is at most a couple hours, and we load up on buttered popcorn, nachos, candy bars, and soda. We have friends over to play cards or Bunco, or Bridge (do people still do that?)… and we feel the need for something salty and something sweet. It's tradition, right?
I'm all for great food, believe me, but over the years, I've noticed that everything we do is centered around food. I am not suggesting that we withhold the culinary delights when we entertain, but I am suggesting that we fuel our bodies with food worth celebrating when we gather our loved ones. I have met so many people who are making the switch, eating better, intentionally choosing more wisely at the grocery store, creating their own gardens, yet, when it comes to the holidays, they revert back to the ole artery-clogging traditional meals. What's wrong with this picture? We are literally saving the most unhealthy meals for the ones we love most. The turkey, the ham, the mashed potatoes loaded with butter & sour cream, the greasy gravies… It seems to me that the ones we love most deserve the best foods on Earth. I urge you to let peer pressure slide off your back, and buck the unhealthy traditions. 
Over the next several weeks, I will be sharing recipes with you that you can serve to your family & friends, full of flavor and seasonal colors. In the meantime, I challenge you to tweak your favorite family recipes, to replace any cholesterol-filled, fatty ingredients, with healthier options from the plant world.
For starters: to replace an egg, use 1 TB Flax meal + 2-3 TB water; whisked together and let rest a few minutes. It'll thicken to the consistency of egg whites. Works like a charm in your baked goods. In main dishes, white beans or white button mushrooms in place of turkey or chicken; black, pinto or kidney beans or Portabella mushrooms in place of beef. Trick your eyes, and your taste buds (and arteries) will thank you. So will the birds and 4-legged animals. 
Also, a short video:
Enjoy this quick tip on keeping your gut healthy! It's all about your microbiome and feeding "those little guys" what keeps them, and you, healthy.
[embedded content]
By: Beth Perera ©
All Rights Reserved Without Prejudice
Positively Plants
Fuel For a Healthier Life
mobile: (802) 342-2946  "text is best"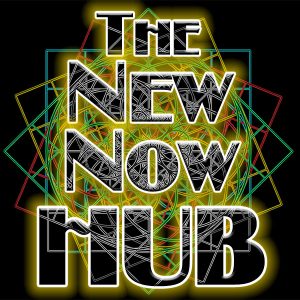 This post was originally published on from Randy Rowe and can viewed here: https://newagora.ca/what-is-your-centerpiece/
This post was originally published by our media partner here.