This post is presented by our media partner Psychedelic News Wire
View the original article here.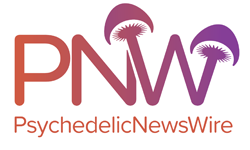 With speculation about psychedelics at an all-time high and the market projected to grow exponentially in the next few years, psychedelic stocks have been a draw for many investors. However, given that the market is still new and has plenty of legal and regulatory challenges to surpass, investors interested in psychedelic stocks should exercise caution when investing their hard-earned cash.
Most psychedelic companies are young with no record of success; many still have to go through long and costly clinical trials as well. This means that many of these fledgling companies are relying on debt to finance research and development. This makes psychedelic stocks an risky venture for even the most experienced investors. However, by following the right approach, including the tips outlined below, investors may experience decent returns on your psychedelic stocks.
Exercise due diligence. Get to know a company as completely as possible before making an investment. Ask questions such as: Who are the founders, and what are their credentials? Do they have access to enough capital to run the business even when emergencies crop up? Keep a close eye on financial activity of the company as well how the company compares with other psychedelic ventures and if it can compete.
Don't believe the hype. Just as in the early days of the cannabis industry, there is a lot of hype about what psychedelics can do. Although research has proved that psychedelic drugs can be effective against mental health conditions such as major depressive disorder and post-traumatic stress disorder (PTSD), a lot of the information isn't backed by hard scientific data.
Believing in this hype could lead some investors to make extremely risky investments. To avoid this, make sure all investment choices are based on science not hype.
Understand the science behind how these substances work. Not everyone will have the same psychedelic experiences. Furthermore, some people are unable to use psychedelics because the substances could exacerbate existing mental health issues.
Since most psychedelics are still in the early stages of research, there are still plenty of variables that need to be identified and dealt with before they can hit the mass market. Understanding how psychedelics work and how different factors affect the experience will help investors know how to strategically invest in companies that offer products which are more likely to achieve mass-market acceptance.
Know how much risk you're willing to take. Risk tolerance refers to the amount of risk an investor is ready to bear. Younger people tend to have a higher risk tolerance because they usually have more time to offset the potential risks.
Your level of risk tolerance will also depend on factors such as your level of personal debt, your expenses, and your number of dependents.
You can check your risk tolerance by tracking announcements about successful psychedelic clinical trials, quarterly earnings reports and any executive management changes.
Consider systematic investment. This means investing regularly, usually every month or quarter, to help your money grow faster. However, make sure you exercise caution, especially if you use an auto-payment system, because psychedelic stocks are wont to go down or up based on how their clinical trials turn out.
When you follow the suggestions above, you are more likely to make an accurate assessment of the potential of stocks offered by companies such as Cybin Inc. (NYSE American: CYBN) (NEO: CYBN).
NOTE TO INVESTORS: The latest news and updates relating to Cybin Inc. (NEO: CYBN) (NYSE American: CYBN) are available in the company's newsroom at https://ibn.fm/CYBN
About PsychedelicNewsWire
PsychedelicNewsWire (PNW) is a specialized content distribution company that (1) aggregates and distributes news and information on the latest developments in all aspects and advances of psychedelics and their use, (2) creates PsychedelicNewsBreaks designed to quickly update investors on important industry news, (3) leverages a team of expert editors to enhance press releases for maximum impact, (4) assists companies with the management and optimization of social media across a range of platforms, and (5) delivers unparalleled corporate communication solutions. PNW stays abreast of the latest information and has established a reputation as the go to source for coverage of psychedelics, therapeutics and emerging market opportunities. Our team of seasoned journalists has a proven track record of helping both public and private companies gain traction with a wide audience of investors, consumers, media outlets and the general public by leveraging our expansive dissemination network of more than 5,000 key syndication outlets. PNW is committed to delivering improved visibility and brand recognition to companies operating in the emerging markets of psychedelics.
To receive instant SMS alerts, text "Groovy" to 844-397-5787 (U.S. Mobile Phones Only)
For more information please visit https://www.PsychedelicNewsWire.com
Please see full terms of use and disclaimers on the PsychedelicNewsWire website applicable to all content provided by PNW, wherever published or re-published: https://www.PsychedelicNewsWire.com/Disclaimer
Do you have questions or are you interested in working with PNW? Ask our Editor
PsychedelicNewsWire (PNW)
San Francisco, California
www.PsychedelicNewsWire.com
415.949.5050 Office
Editor@PsychedelicWire.com
PsychedelicNewsWire is part of the InvestorBrandNetwork.
This post was originally published by our media partner here.