This post is presented by our media partner Extraction Magazine
View the original article here.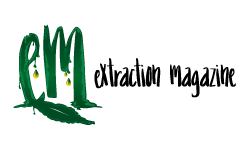 You probably know that THC is banned in many places. But, are you aware that Dronabinol, a synthetic version of the same compound, is 100 percent legal and FDA-approved? Here are the facts.
What is THC?
THC, or tetrahydrocannabinol, is the chemical name for cannabis' main psychoactive compound. It's listed as a Schedule 1 drug by the federal government because of its mind-altering effects. However, THC can do more than get you high. It's also an analgesic and antiemetic. Medical cannabis programs exist so patients can take advantage of these and other benefits. If you want to try cannabis for health reasons, but you live in a state where THC is illegal, you still have an option: Dronabinol. [2][3]
What is Dronabinol?
Dronabinol is the International Nonproprietary Name (INN) for generic, synthetic THC. Brand names for Dronabinol include Marinol, Syndros, and Reduvo. Since Dronabinol is a pharmaceutical drug, doctors across the country can prescribe it freely. Right now, Dronabinol is only approved to treat AIDS-induced anorexia and chemotherapy-induced nausea, but off-label use is common.
THC vs Dronabinol
Chemically, THC and Dronabinol are identical. However, there are other factors to consider. THC isolates similar to Dronabinol exist, but people are typically exposed to THC by ingesting cannabis or smoking it. Cannabis plants are rich with hundreds of distinct cannabinoids and terpenes that combine to form the entourage effect. This is a stronger-together-than-apart theory and it is widely believed that THC possesses less health benefits on its own. [4]
Both THC and Dronabinol have been shown to be effective analgesics, with a 2018 study finding that "marijuana and dronabinol decreased pain, with Dronabinol producing longer-lasting decreases in pain sensitivity and lower ratings of abuse-related subjective effects than marijuana." Ultimately, the choice between THC and Dronabinol may not be your own as the latter may be your only legal option if you live in a state that outlaws cannabis. [1]
Image source: The Blue Diamond Gallery THC is also thought to have analgesic and anti-emetic effects.
References:
1- Cooper, Ziva D et al. "Comparison of the analgesic effects of dronabinol and smoked marijuana in daily marijuana smokers." Neuropsychopharmacology : official publication of the American College of Neuropsychopharmacology 38,10 (2013): 1984-92. doi:10.1038/npp.2013.97
2- Libat Weizman, Lior Dayan, Silviu Brill, Hadas Nahman-Averbuch, Talma Hendler, Giris Jacob, Haggai Sharon Neurology Oct 2018, 91 (14) e1285-e1294; DOI: 10.1212/WNL.0000000000006293
3- Taylor BN, Mueller M, Sauls RS. Cannaboinoid Antiemetic Therapy. [Updated 2021 Aug 25].
In: StatPearls [Internet]. Treasure Island (FL): StatPearls Publishing; 2022 Jan-. Available from:
https://www.ncbi.nlm.nih.gov/books/NBK535430/
4- Ferber SG, Namdar D, Hen-Shoval D, et al. The "Entourage Effect": Terpenes Coupled with Cannabinoids for the Treatment of Mood Disorders and Anxiety Disorders. Curr Neuropharmacol. 2020;18(2):87-96.
doi:10.2174/1570159X17666190903103923
This post was originally published by our media partner here.