This post is presented by our media partner The Growth Op
View the original article here.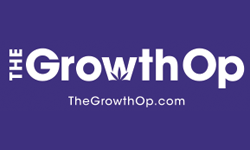 New survey data shows 69 per cent of respondents between the ages of 18 to 24 largely preferred cannabis to alcohol.
Article content
Younger generations are growing up in unprecedented times. Concerns such as COVID-19, global warming and having access to an endless stream of information have seemingly reshuffled their priorities, transforming young people into a generation that stands apart from the rest.
Article content
When it comes to why young people prefer cannabis over alcohol, Bloomberg quotes another survey that shows different reasons. These include that cannabis represents a sleep aid, an opportunity for emotional release and is also a fun activity in which people can participate.
Many participants also mentioned health concerns as one of their reasons, indicating the degree to which weed is viewed as something natural and beneficial when compared to a substance like alcohol.
Alcohol companies will certainly have to take this new view into account, but it's also important for cannabis proponents and legislators to bear this information in mind, especially as cannabis continues to gain traction in the U.S.
There are still concerns about cannabis users under the age of 25 since young brains have not yet fully matured. Younger people exposing themselves to cannabis could potentially result in negative side effects that have yet to be evaluated by the necessary authorities.
The FreshToast.com, a U.S. lifestyle site that contributes lifestyle content and, with their partnership with 600,000 physicians via Skipta, medical marijuana information to The GrowthOp.
Subscribe to Weekend Dispensary, a new weekly newsletter from The GrowthOp.
This post was originally published by our media partner here.