This post is presented by our media partner The Growth Op
View the original article here.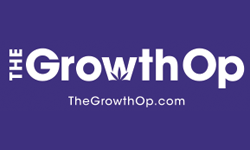 The cannabis beverage market is slowly getting crowded
Article content
Weed-infused beverages haven't amassed much success, mainly because THC is difficult to present in liquid form, but also because some of these drinks tend to taste like grass.
Article content
But there's a variety of brands hoping to change things by creating THC-infused drinks and providing a new and more accessible method to get high. Still, these products are in their infancy.
CNBC reports that the market is slowly getting crowded, with various companies trying to be the first to crack the formula and deliver the first successful and mainstream THC drink.
Article content
"The choice for consumers was not as wide in the past, but now we've seen dozens of companies get involved in the cannabis beverage space," says Amanda Reiman, vice president of public policy research at the cannabis analytics firm, New Frontier Data.
Some of the biggest beverage companies in the U.S. are getting involved in the cannabis drinks space: Pabst Blue Ribbon (PBR), Anheuser-Busch, Constellation Brands, Lagunitas Brewing Company and Ceria are some of the biggest names on the list.
PBR is selling non-alcoholic cannabis drinks containing 10 milligrams of THC, which also is the cap in Canada. The drinks are available in pineapple, mango, strawberry and lemon flavours, and, since cannabis remains federally illegal in the U.S., are sold online or in dispensaries located in legal states.
Article content
While cannabis drinks have been brought up in the past, some experts are calling this moment unique, and the right time for the drink to have its breakthrough.
"There have been multiple false starts for anointing beverages as the next big thing," says Keef Brands CEO Travis Tharp. "But I think we've gotten to a point where we are showing that the year over year growth is something that is substantial."
As is the case with new cannabis inventions, the lack of research continues to be a hurdle, resulting in a laborious process that may take years to resolve. Still, as the plant continues in popularity, people will likely try out new forms of cannabis, even if they're not aware of the possible side effects.
The FreshToast.com, a U.S. lifestyle site that contributes lifestyle content and, with their partnership with 600,000 physicians via Skipta, medical marijuana information to The GrowthOp.
Subscribe to  Weekend Dispensary, a new weekly newsletter from The GrowthOp.
This post was originally published by our media partner here.