This post is presented by our media partner The Growth Op
View the original article here.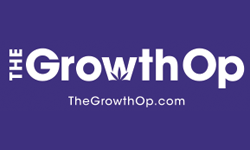 "A surprising find… thankfully it was a decommissioned weapon"
Article content
Weapons like guns and knives are frequently found alongside illegal cannabis grows, but a rocket launcher?
Article content
Fortunately for the U.K. police who made the discovery at about 10:30 a.m. on Oct. 9 in the civil parish of Whiston, the military-grade rocket launcher had been decommissioned and was simply on hand as a scary souvenir.
Article content
"The rocket launcher was a surprising find, and thankfully it was a decommissioned weapon," Mark Berry, Merseyside Police's community policing inspector for Knowsley quips in a police statement.
Officers responding to the property, located within the Municipal Borough of Knowsley, also found 47 cannabis plants growing in one bedroom of the home, what was characterized as a "large amount of harvested cannabis being dried out in another bedroom," 14 sandwich bags of weed and three sets of scales.
Article content
Because electricity had been abstracted to fuel the illegal grow, representatives with Scottish Power were called in to make things safe. The same was done for the premises in general by members of the Cannabis Dismantling Team.
Article content
"The dangers posed by cannabis farms and extracting electricity illegally in this manner poses a serious dangerous risk of fire and flooding to residents living nearby, especially when criminals tinker with the wiring and overload plugs," Berry says, encouraging people to report any signs that cannabis is being grown.
If the 38-year-old accused thought he would skate on the rocket launcher, given that it was decommissioned, he was wrong.
The man was arrested on suspicion of cultivating cannabis, possession with intent to supply, possession of a prohibited weapon and abstracting electricity without authority. He was released after being questioned, the police note, but add that the investigation is continuing.
Article content
Anyone thinking the U.K. incident is a unique pairing of cannabis and rocket launchers would be wrong. Way back in 2010 in B.C., RCMP officers there also confiscated a rocket launcher (a Canadian Army anti-tank device) and a store of other weapons during a drug raid near Kamloops, according to CTV News.
Eight years later in California, four men from San Jose were booked on various narcotics and weapons charges following raids that revealed, among other things, more than 360 kilograms of cannabis, about 142 grams of concentrated hash oil and an expended rocket launcher.
Subscribe to  Weekend Dispensary, a new weekly newsletter from The GrowthOp.
This post was originally published by our media partner here.