This post is presented by our media partner The Growth Op
View the original article here.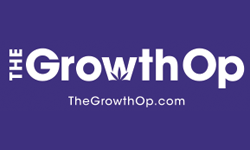 The 42-year-old allegedly refused to leave and, instead, retrieved a bottle of teriyaki sauce from her purse
Article content
No, the customer is not always right.
Article content
At least, that was the view of Oregon police following an incident of a bud buyer behaving badly by allegedly pouring sauce all over a cannabis dispensary after making her purchase.
Article content
Officers were called to a disturbance at the pot shop reportedly called The Medication Station, which provides both recreational and medicinal cannabis products, last week.
A rather light-hearted Facebook post from the Newport Police Department (NPD) features an unrelated image of a defiant-looking cat munching on a plant and cautioning, "Go ahead. Say awesome sauce one more time."
Article content
It appears, however, that the incident has a more serious side.
According to KOIN, the 42-year-old woman involved in the incident was originally from Arizona, where adult-use cannabis is legal and where sales kicked off in 2021.
Citing a police affidavit, Newport News Times reports the apparently homeless woman was reported missing from Yachats this past April.
Upon arriving at the Newport dispensary, police were told that after the customer paid for some weed — recreational weed has been legal in Oregon for those 21 and older since July 2016 — she "proceeded to extract a small packet of an unknown type of sauce from her purse and began spreading the sauce over the countertop and throwing it at the staff."
But that was not the end of the condiment caper. After being admonished for making a mess and escorted to the store lobby, NPD notes the woman allegedly refused to leave and, instead, retrieved a bottle of teriyaki sauce from her purse. She then poured the sticky, tangy contents on the floor, walls and store furnishings.
Article content
"It was obvious the cleanup cost was going to be in the hundreds of dollars," states the police post, a cost later estimated in the affidavit as about US$300 ($390).
After the sauce ran out, the cheeky police post stated, "so did the woman."

The responding officer reviewed the store's surveillance video showing a woman with a backpack, bedroll and plastic bag. The following day, a second officer told the first that he had spotted the suspect, according to Newport News Times.
Upon being approached and questioned by the officer, the woman reportedly tried to flee. Preventing her from doing so, she was told she was under arrest and "after a very brief attempt at resisting arrest," the NPD notes she was taken into custody.
Article content
The woman was booked on misdemeanor charges of resisting arrest, second-degree criminal mischief, harassment and third-degree criminal mischief. The NPD post states "she was also informed that she was trespassed from the dispensary."
Per Newport News Times, a pretrial services report recommends that the woman be released to her brother, her legal guardian.
The police post elicited several comments, some of which were meant to be light-hearted and others more serious in nature.
"Definitely the last time she gets saucy at a dispensary," wrote one poster. Another commenter, however, added: "Not sure if I should laugh or cry! Clearly a disturbed person, but it could have been dangerous."
A post attributed to the dispensary stated, "Our employees were actually VERY UPSET by this uncalled-for incident! Thank you, Newport Police for making us laugh about it now."
Article content
In a clearer example of a customers being purposely disruptive, a woman ticked off that a store in Wyandotte, Mich. would not take back her bong responded by breaking a display.
Officers with the Wyandotte Police Department were called to Tobacco & More Plus, but the disgruntled customer had managed to speed away in a silver vehicle before officers arrived.
The Michigan incident caused nowhere near the damage inflicted by four thieves in Washington state who used a stolen car to ram through the front door of the Have a Heart pot shop before completing a smash-and-grab burglary in 2018.
And earlier this month in Missouri, would-be thieves attempted a grand entrance at a Cookies medical dispensary, reportedly driving a car into the building in a bid to gain access to the recently opened store. The shop had to close its doors temporarily after experiencing extensive damage.
Subscribe to  Weekend Dispensary, a new weekly newsletter from The GrowthOp.
This post was originally published by our media partner here.