This post is presented by our media partner The Growth Op
View the original article here.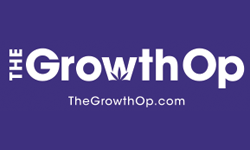 Defendant said to have intended to help distribute 1,000 kilograms or more of illegal substance.
Article content
A 46-year-old woman faces life in prison for her part in an alleged distribution conspiracy involving the importation of more than 3,700 kilograms of cannabis.
Article content
The Illinois resident pleaded guilty to conspiracy to importing and conspiracy to possess with intent to distribute 1,000 kilograms or more of a mixture and substance containing a detectable amount of marijuana, according to the U.S. Attorney's Office for the Southern District of Texas.
The estimated value of drugs involved in two separate incidents is about $15.5 million, the office reports. While a sentence will not be imposed until a later date, she "faces up to life in prison."
Article content
An investigation into the woman began on Dec. 8, 2020 after a truck driver hauling 18 pallets of carpet on a commercial tractor entered the U.S. via the World Trade Bridge in Laredo, Tex. An X-ray inspection of the vehicle revealed just shy of 3,210 kilograms of cannabis.
The accused was determined to be the creator of the driver's entry documents and these were then linked to a company located in Houston.
The woman was stopped in the summer of 2021 as she entered the U.S. from Mexico and two cellphones were seized. A search of WhatsApp messages unearthed incriminating discussions and further analysis led investigators to a December 2019 seizure of about 537 kilograms of marijuana.
The woman has been allowed to remain on bond pending an upcoming hearing before U.S. District Judge Diana Saldana, who will impose sentencing.
Article content
Recreational cannabis remains illegal in Texas, with possession of any amount exceeding 113 grams being treated as a felony. The sale of any amount of weed over seven grams would also inspire a felony charge, according to the National Organization for the Reform of Marijuana Laws.
Cannabis and conspiracy charges are a frequent pairing, sometimes even with familial ties.
This past June, a father and son received matching five-year prison sentences for their part in running a multimillion-dollar illegal cannabis business in Washington State. The 28-year-old son was sentenced for conspiracy to manufacture and distribute marijuana and laundering monetary instruments, while his 47-year-old father was cited for conspiracy to manufacture and distribute cannabis.
Article content
Earlier in 2022 in the U.K., a conspiracy to supply cocaine, heroin and cannabis landed two U.K. brothers the next decade in jail. The brothers, aged 33 and 39, used the EncroChat handle "paleflame" to supply large quantities of Class A drugs (which includes cocaine, heroin and magic mushrooms) and Class B drugs (which includes cannabis, amphetamines and ketamine) across Merseyside.
And in the fall of 2021, a mother, 42, and daughter, 22, in the U.K., where recreational cannabis is illegal, were charged with conspiracy to supply a Class A drug and conspiracy to produce a Class B drug.
Subscribe to Weekend Dispensary, a new weekly newsletter from The GrowthOp.
This post was originally published by our media partner here.