This post is presented by our media partner Psychedelic News Wire
View the original article here.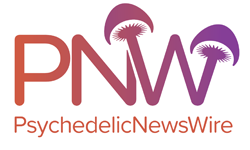 Over the past few years, there has been significantly increased interest in psychedelics among the scientific and mainstream community. Initial studies have found that they can alleviate mental health issues such as anxiety, depression and PTSD, and the media has been full of stories of people who benefited from psychedelic-assisted therapies.
Research shows that veterans and terminal patients stand to benefit a great deal from psychedelic therapies because those treatments have been found to be effective at mitigating conditions that affect these two groups. However, what a lot of people may not know is that women could also benefit greatly from the upsurge in psychedelic research.
Nikhita Singhal, a University of Toronto psychiatry resident, says psychedelics such as MDMA, ketamine and ayahuasca helped her overcome an eating disorder she had suffered from since childhood. Like many people who have undergone psychedelic-assisted therapy, Singhal noted that it was emotionally and psychologically painful.
Describing a specific ayahuasca trip in the presence of her parents, she says that she saw herself as comfortable and content sitting in a storm of chaos because she had lived with the eating disorder for so long that it became entrenched. She couldn't even imagine seeing herself outside of the storm, but once she went through the psychedelic therapy, she was able to shift her mindset and get to a place where her eating disorder didn't define her.
Spending her childhood days going in and out of treatment centers led Singhal down her career path in psychiatry. Now that she has benefited from psychedelic-assisted therapy, she is looking to a future where she will be able to administer such treatments to patients herself. Singhal called the impact these therapies can make on patients "mind-blowing," stating that she has seen patients make impressive leaps in progress that would have otherwise taken years through conventional psychotherapy. They come out of these treatments profoundly and "utterly changed," Singhal said.
One woman recounted how psychedelics helped her deal with postpartum depression while another said that psilocybin mitigated her premenstrual dysphoric disorder (PMDD) symptoms while an ayahuasca trip treated the condition completely.
Women are more likely than men to develop PTSD, depression and eating disorders such as anorexia nervosa, with one in seven women experiencing severe postpartum syndrome.
With the multitude of psychedelic studies underway across the country, Singhal's dream of administering psychedelic-assisted therapies could come true. Psychedelic therapies have the potential to treat most of these conditions without the side effects that are often associated with pharmaceutical medications.
Researchers are currently studying psychedelic drugs such as MDMA, ketamine and psilocybin, the main psychoactive agent in magic mushrooms. Those researchers are from the academia as well as from for-profit entities such as Delic Holdings Corp. (CSE: DELC) (OTCQB: DELCF). Some of these studies have already entered phase III clinical tests and could receive FDA approval in the next couple of years.
NOTE TO INVESTORS: The latest news and updates relating to Delic Holdings Corp. (CSE: DELC) (OTCQB: DELCF) are available in the company's newsroom at https://ibn.fm/DELCF
About PsychedelicNewsWire
PsychedelicNewsWire (PNW) is a specialized content distribution company that (1) aggregates and distributes news and information on the latest developments in all aspects and advances of psychedelics and their use, (2) creates PsychedelicNewsBreaks designed to quickly update investors on important industry news, (3) leverages a team of expert editors to enhance press releases for maximum impact, (4) assists companies with the management and optimization of social media across a range of platforms, and (5) delivers unparalleled corporate communication solutions. PNW stays abreast of the latest information and has established a reputation as the go to source for coverage of psychedelics, therapeutics and emerging market opportunities. Our team of seasoned journalists has a proven track record of helping both public and private companies gain traction with a wide audience of investors, consumers, media outlets and the general public by leveraging our expansive dissemination network of more than 5,000 key syndication outlets. PNW is committed to delivering improved visibility and brand recognition to companies operating in the emerging markets of psychedelics.
To receive instant SMS alerts, text "Groovy" to 844-397-5787 (U.S. Mobile Phones Only)
For more information please visit https://www.PsychedelicNewsWire.com
Please see full terms of use and disclaimers on the PsychedelicNewsWire website applicable to all content provided by PNW, wherever published or re-published: https://www.PsychedelicNewsWire.com/Disclaimer
Do you have questions or are you interested in working with PNW? Ask our Editor
PsychedelicNewsWire (PNW)
San Francisco, California
www.PsychedelicNewsWire.com
415.949.5050 Office
Editor@PsychedelicWire.com
PsychedelicNewsWire is part of the InvestorBrandNetwork.
The post Women May Benefit Greatly from Psychedelics Renaissance appeared first on PsychedelicNewsWire (PNW).
This post was originally published by our media partner here.