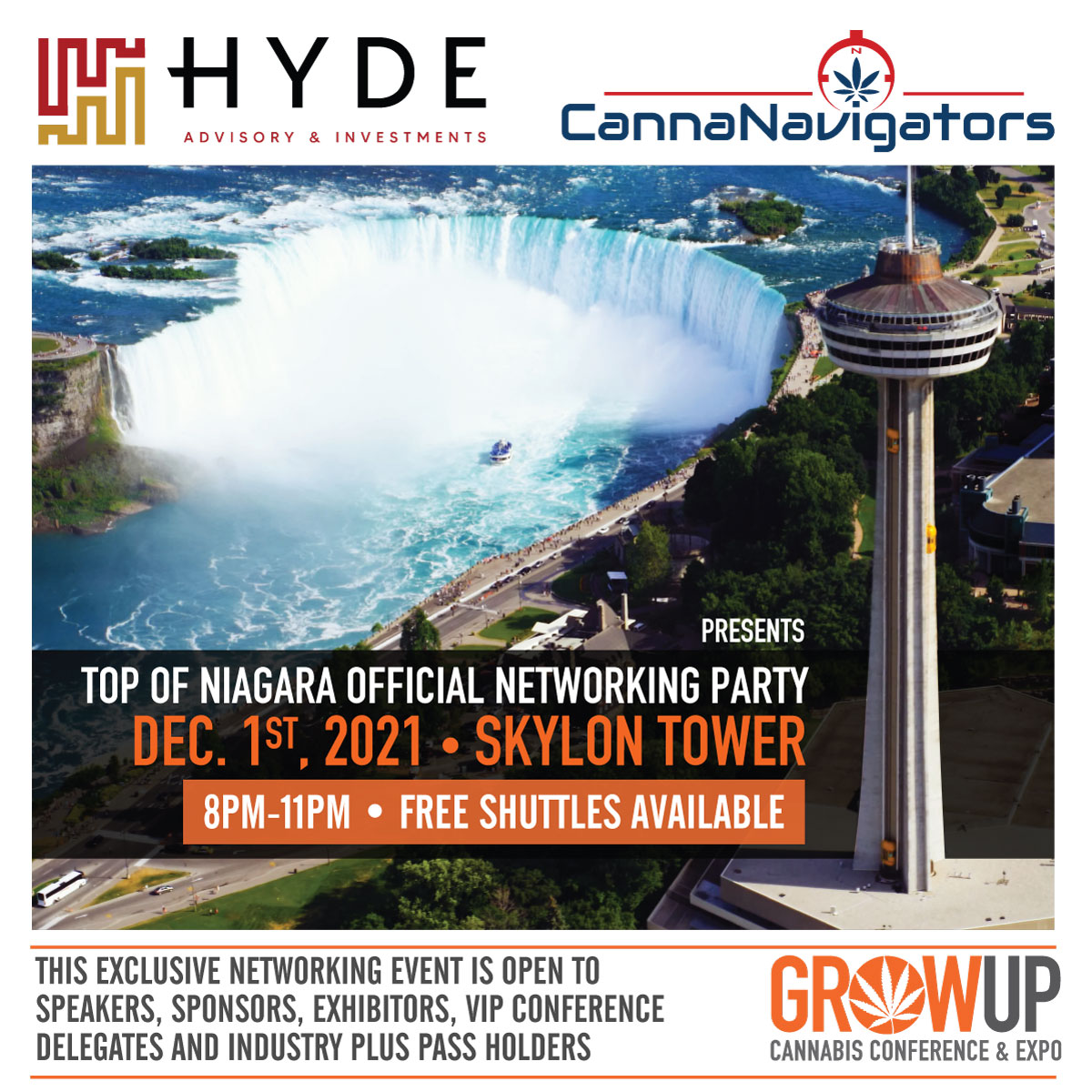 Hyde Advisory & Investments and CannanNavigators
present the official
Top of the Falls Networking Party
—– THE BIGGEST PARTY IN TOWN —–
Join us Wednesday December 1st, 2021 as we party on Top of the Falls in the world-famous Skylon Tower.
You will have breath-taking views of the Falls to enjoy while networking and mingling with the best in the cannabis industry.
Wed. Dec. 1st, 8:00PM to 11:00PM
This exclusive networking event is open to Speakers, Sponsors, Exhibitors, VIP Conference Delegates and Industry Plus pass holders. NO ADMITTANCE WITHOUT YOUR BADGE. Tickets and upgrades to Plus passes are available at registration.
If you would like to make a dinner reservation at the world-famous revolving restaurant, please visit the Skylon Tower website or call guest services at 1-888-975-9566
We recommend reserving a table at least an hour before the party.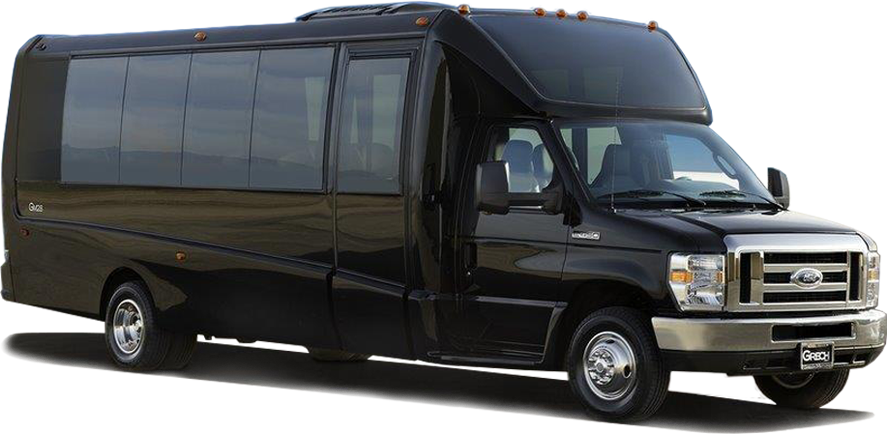 About Hyde Advisory
Hyde Advisory & Investments facilitates transactions for clients looking to buy or sell a licensed cannabis business, locate a joint venture partner or secure investment in the cannabis sector.
As trusted advisors to the global cannabis industry, Hyde Advisory has experience providing expert guidance to cannabis companies and government bodies on business/licensing strategy, regulatory/policy approaches, cannabis facility design, facility operations/security, cannabis transaction facilitation/due diligence and corporate risk governance.
Led by David Hyde, our cannabis sector work spans 19 countries and includes engagements with multi-national cannabis companies, new market entrants, foreign governments, cannabis business start-ups, R&D/testing companies, local/regional governments, First Nations and investment groups.
The secret to our success is the depth of our specialized knowledge; 8+ years of cannabis sector consulting experience working on over 2,000 consultations with cannabis companies globally, 465 global cannabis licence applications, 220+ cannabis facility site audits/visits and 21 cannabis M&A/restructuring consultations. We have also brokered the purchase and sale of numerous licensed cannabis businesses up to a value of $38 million.
Our clients come to us for our unique cannabis industry perspective, our understanding of global cannabis business and operations and the depth of our cannabis sector network.
About CannaNavigators
Led by David Hyde, the most experienced licensing, compliance and security consultant in the regulated cannabis industry, and co-founder Paul Kourie, this team of experts has delivered trusted advice and proven results to the legal cannabis sector since 2013.
The original team formed under the David Hyde & Associates banner, working with over two-thirds of Canadian licence holders between 2013 and 2019. Our team has remained on the forefront of licensing and regulatory compliance through three iterations of Cannabis Regulations in Canada and subsequently in 19 countries with legal cannabis regimes across the globe.
When David and Paul launched CannaNavigators in 2019, they re-formed much of the original team and added exceptional new talent to expand the Company's service offerings. Today's diverse consulting team draws from experience in the cannabis industry, regulatory compliance, law enforcement, quality management, automotive engineering, professional/international security and other disciplines that come together to provide clients with the differentiated service they've become accustomed to.
Drawing from such a diverse talent pool within our team allows us to offer an equally diverse range of services that have evolved with the needs of the cannabis industry, as well as psychedelics. Traditional services such as licence applications, licence management, compliance audits, site assessments and Health Canada communications have been expanded to incorporate M&A/restructuring consulting, operational efficiency/cost saving audits, acquisition due diligence, psychedelics licensing and global cannabis consultations.
With over 8 years experience, 2,000 global cannabis consultations, 400+ licence applications 200+ cannabis facility site audits and over 130 video evidence packages under our belt, our clients regularly refer to us as the cannabis industry's most experienced "Problem Solvers".
The CannaNavigators team is laser focused on what our clients need to succeed. Making sure nothing is overlooked and Navigating your company in the most efficient and cost-effective way possible, no matter where you are in your business lifecycle the CannaNavigators team is all you need to succeed!