This post is presented by our media partner The Growth Op
View the original article here.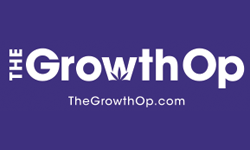 Jury reaches unanimous decision after two hours of deliberations
Article content
A jury has found that Telsa CEO Elon Musk and his company were not liable for misleading investors after Musk tweeted he had "funding secured" to take the company private at a price of 420 per share.
Article content
The 2018 tweet led to a class-action securities fraud lawsuit brought by investors who allege they lost billions as a result of the tweet. 
Article content
Per Reuters, Musk was not present in court when the verdict was read but later responded on Twitter, tweeting that he was "deeply appreciative" of the decision.
"Thank goodness, the wisdom of the people has prevailed!" he added.
Nicholas Porritt, a lawyer for the investors, said they are considering next steps and were "disappointed with the verdict."
Article content
Musk's lawyer, Alex Spiro, said the "whole case is built on bad word choice."
"Just because it's a bad tweet doesn't make it fraud," Spiro said during closing arguments, per Reuters.
Musk, who spent almost nine hours on the witness stand, told the court he believed his tweets were truthful and he had lined up the funding needed to take the company private via a verbal commitment from Saudi Arabia's sovereign wealth fund. He was also prepared to sell his stake in SpaceX to raise money.
The tweets initially caused Tesla's stock price to jump, before falling back to earth once it was clear a buyout was not proceeding.
"This case ultimately is about whether rules that apply to everyone else should also apply to Elon Musk," Porritt said during closing arguments.
Article content
The court heard that the 420 price was about a 23 per cent premium from the prior day's close.
Earlier in the trial, Musk said the premium was a "coincidence" and denied allegations that he had pegged the price at 420 as a joke for then-girlfriend Grimes, a Canadian musician.
"I don't know if she found it funny or not," Musk testified. "But the 420 price was not a joke."
Musk added that he believes there is some "karma" around the number, though he's unsure "whether that is good or bad karma at this point."
The 2018 tweets previously led to a securities fraud charge brought by the U.S. Securities and Exchange Commission, which Musk later settled with both him and Tesla paying fines of $20 million each. Musk also stepped down as Tesla's chairman.
Article content
Musk's team previously attempted to have the trial relocated from California to Texas, arguing that the jury would be biased in Twitter's home state of California, where Musk had laid off about half of the company's 7,500 employees.
"We don't think we can get a fair trial in this district, period, full stop," said Spiro, per BBC.
It seems those concerns were unnecessary as the jury reached its unanimous decision after about two hours of deliberations.
The decision was "astounding" according to Minor Myers, who teaches corporate law at the University of Connecticut.
The U.S. anti-securities fraud law "has always been thought to be this great bulwark against misstatements and falsehoods," Myers told Reuters. "This outcome makes you wonder if it is up to the job in modern markets."
The day after the verdict was reached, Musk once again took to Twitter, tweeting simply "420."
We'd love to hear from you. Get in touch with feedback and story tips at thegrowthop@postmedia.com
This post was originally published by our media partner here.