This post is presented by our media partner The Growth Op
View the original article here.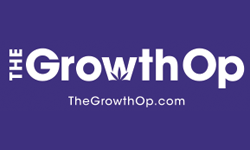 Instagram post has almost 600,000 likes and more than 10,000 comments.
Article content
Snoop Dogg has revealed what he might be smoking these days.
Article content
It's also not clear how much cannabis Snoop Dogg, who once claimed that he smokes 81 blunts a day, is still consuming. During the MTV Movie & TV Awards in June, Snoop strolled the red carpet without a joint in hand, a rare change of pace for the 50-year-old.
"I ain't smoking tonight," Snoop told reporters, via MSN. "I'm trying to abide by the law."
It's also not the first time Snoop has waded into politics. During a 2020 interview on Big Boy's nationally syndicated radio show, the rapper revealed that his frustrations with Donald Trump drove him to the voting booth for the first time in his life.
"I ain't never voted a day in my life, but this year I think I'm going to get out and vote because I can't stand to see this punk in office one more year," Snoop Dogg said in the interview, per Newsweek.
"For many years, they had me brainwashed thinking that you couldn't vote cause you had a criminal record. I didn't know that. My record's been expunged, so now I can vote," he added.
And while Snoop, whose real name is Calvin Cordozar Broadus Jr., declined to offer any additional comment on the Instagram post, a number of fellow celebrities weighed in, including rapper Riff Raff who commented, "Sleepy Squad."
Subscribe to Weekend Dispensary, a weekly newsletter from The GrowthOp.
This post was originally published by our media partner here.