BRINGING GROWERS AND SUPPLIERS
TOGETHER FROM AROUND THE WORLD
VICTORIA, BC
MAY 31-JUNE 2. 2021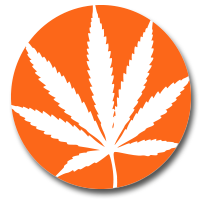 AWARDS SEPT 1, 2020
VIP CONFERENCE & EXPO SEPT 2-3, 2020
EXHIBITOR LOAD-IN SEPT 1, 2020
SEPT. 1-3, 2021
RESERVE YOUR BOOTH
NIAGARA FALLS, ON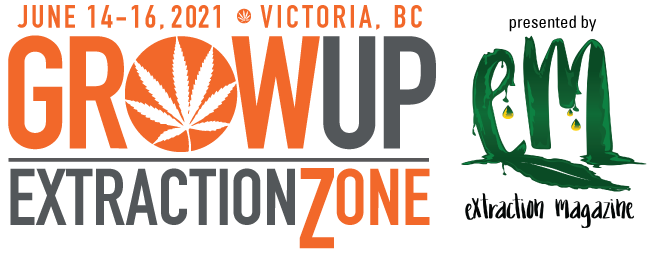 Cannabis 2.0 has made extraction a field of great importance within the modern cannabis industry. Extracts of CBD and THC are driving the medicinal and recreational markets from oils to edibles.
Join us for 3 days in Victoria, BC at Grow Up's Extraction Zone, presented by Extraction Magazine, as we look at the science, methods, equipment and services behind today's cannabis extraction.
Learn from the top in the extraction industry and meet with extraction companies, services, suppliers and equipment manufacturers.
Learn.
With over 120 world-class speakers, our informative panels will bring you up-to-speed with what is happened in the cannabis cultivation and extraction industry, nationally and abroad. Our sessions are dedicated to the hottest topics, latest trends and the future of cannabis.
Network.
Network with LPs, head growers, extractors, purchasing agents, distributors, suppliers, manufacturers and more. The
VIP Industry Conference
includes access to all keynotes, panels and sessions, exhibition area, exhibition networking café, Meet the Exhibitors Networking Party and VIP Networking Party by the Falls
Grow.
Learn from the professionals through our keynore and panel discussions. Our in-depth workshop series was created to get more in-depth to cannabis cultivation and extraction.
80,000
SQ FT of EXHIBIT SPACE
60+
INFORMATIVE SESSIONS/PANELS
Early bird ends April 30, 2020. Price based on a 10′ x 10′ booth
10′ x 10′ Booth
Three (3) VIP Industry Conference & Expo Pass
One (1) Lead Retrieval License
Pipe and Drape back and side walls
Standard table and 2 chairs
Company listing on the Grow Up Conference website
Company listing in the official show guide.
Not Included: Carpet, electricity, water and A/V (must be ordered separately)
All booths are reserved on a first-come first-served basis. Booth preferences will be assigned in order from date purchased. Please specify top 3 booths at time of purchase. Within 48 hours of your order, we will email you a confirmation of your booth. If your preferred booth is unavailable at the time of assignment, you will be notified. Floor plan and booth locations are subject to change.
Booths inside the coloured area are reserved for sponsors.
Click here to find out how to become a sponsor and get a premium booth location.
NEW FLOOR PLAN: Our new floor plan layout has been adjusted to allow for more distancing and more aisle space.
June 10, 2020
COVID-19 RESCHEDULED NOTICE NIAGARA FALLS, ON JUNE 09, 2020. North America's leading cannabis cultivation and extraction conference, tradeshow and awards show, Grow Up, has made the
[…]
COVID-19 Update
COVID-19 RESCHEDULE NOTICE
NIAGARA FALLS, ON JUNE 09, 2020. North America's leading cannabis cultivation and extraction conference, tradeshow and awards show, Grow Up, has made the difficult decision to reschedule the 4th annual show in Niagara Falls, ON which was slated to take place September 1-3, 2020.
This decision has been made from monitoring the COVID-19 (coronavirus) situation both in Ontario and around the world, along with the advice and recommendations from Grow Up's advisory board.
"The health and safety of our attendees, speakers and exhibitors are our main priority," says Randy Rowe, President of Grow Up. "Even though our event is three months away, we feel that we cannot responsibly produce a show that brings together 4,500 delegates and over 200 exhibitors from around the world".
Grow Up Conference and Expo will be bringing its conference, tradeshow and awards to Victoria BC next summer. This west coast show featuring the Grow Up Extraction Zone, hosted by Extraction Magazine, will bring over one hundred high-level industry speakers, exhibitors and thousands of delegates together on Vancouver Island. Details to follow.
The premier Grow Up Awards Gala will still take place, but will be hosted in Victoria BC in the Summer of 2021. "The Cannabis industry has made tremendous growth over the last year and we are determined to recognize the excellence and innovation with our 2nd annual awards show", says Neill Dixon, Co-Founder of Grow Up. "Bringing the Grow Up Awards Gala to Victoria BC will make it easier for our west coast growers and suppliers to be a part of the celebration".
The 2021 Niagara Falls version of Grow Up will take place September 1-3, 2021 at the Scotiabank Convention Centre, Niagara Falls, ON.
We appreciate your patience and thank you for your support and stay safe.
Thank You
EXPERIENCE THE GROWING POWER IN NIAGARA
Grow Up Conference and Expo is focused on the education, collaboration and growth of the cannabis growing industry. Meet licensed producers, suppliers, equipment manufacturers, investors, lawyers, government officials and growing enthusiasts – all in one magnificent location.
ND Supplies
ND Supplies is a leading packaging supplier and manufacture to the cannabis industry, meeting the regulatory framework and introducing environmental and child safe packaging to the licensed producers, distributors, dispensaries and craft cultivators. We work with clients that demand the highest form of compliance such as the British Columbia Liquor & Distribution Branch (BCLBD).
https://www.ndsupplies.ca/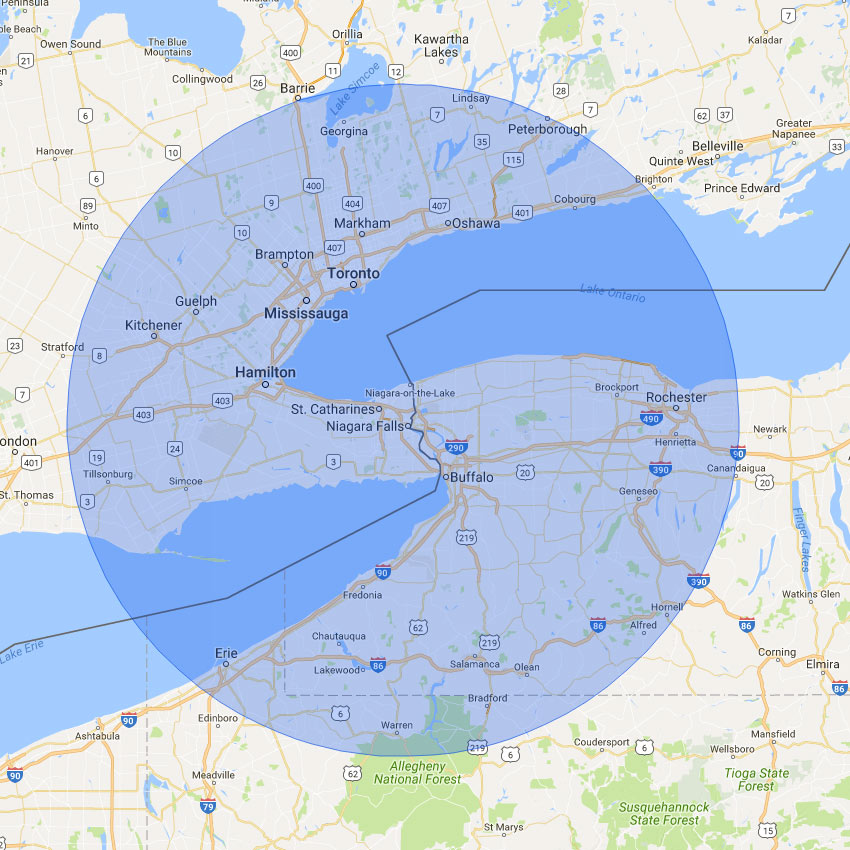 Niagara Falls, Canada
Niagara Falls is an international brand name. Covering an area just over 1,800 sq. km., Niagara showcases an impressive array of natural wonders, sights, and attractions that distinguish it as a world-class destination with over 12M visitors in 2014. In addition to all its attractions, Niagara Falls provides clear driving access to 55% of the U.S. and 62% of the Canadian population making the Scotiabank Convention Centre a natural crossroads and meeting place. The Niagara region has the reputation as the greenhouse capital of Canada. With it's climate and ideal growing conditions, it's no wonder why so many current and future Licensed Producers look to Niagara as a growing hot spot.
11.6M population within a 150 km radius
1.55M population within a 30 minute drive
Home to Largest licensed growing facility in the world
$107 Billion in annual trade between the Niagara / U.S. border
The Niagara Region is a Premier growing location
Niagara is major source of electricity for Ontario
Neighbouring New York state legalized medical marijuana in 2014
Grow Up Cannabis Conference & Expo Partners
Partnerships and Sponsorships are a fantastic way to stand out at Grow Up Cannabis Conference and Expo.
Delegates are looking for a way to connect with you and your brand. Sponsoring dinners, networking breaks, cocktail hours, parking etc. is a great way to gain recognition for your brand. We have numerous sponsorship opportunities and investment levels to choose from.
Sponsorship Inquiries
For more information or to request a sponsorship package, please contact our Sponsorship Manager directly.