This post is presented by our media partner The Growth Op
View the original article here.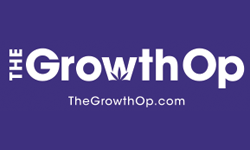 Article content
The RCMP has announced the seizure of more than 17 kilograms of cannabis and 170 cartons of unstamped tobacco from a home in Athabasca, Alta.
Article content
The town of Athabasca, home to around 3,000 people, is about 150 kilometres north of Edmonton.
Article content
Last June, Alberta RCMP's Roving Traffic Unit announced it had issued 177 fines and seized more than $498,000 in contraband, including cannabis, unstamped cigarettes and cash, over a six-month period.
In one incident, after illegal tobacco was seized from a vehicle in Lake Louise, a further search of the vehicle led to the seizure of two kilograms of suspected crystal methamphetamine and a kilogram of cocaine.
Two months later, police in Edmonton busted an Alberta-based online cannabis retail operation and seized $3.3 million worth of cannabis products.
The five-month-long investigation found the unlicensed retailer was growing cannabis in multiple locations in the Edmonton area.
Police recovered 2,589 cannabis plants, more than 134 kilograms of dried cannabis and 636 grams of cannabis concentrates. The police estimated the pot to be worth $3,393,000. 
Growing equipment was also seized across multiple sites and is valued at $177,000. Police also seized 947 grams of psilocybin, valued at $12,000, and $15,500 in cash.
Investigators reported that cannabis production licenses for personal medical needs were being misused to facilitate production.
Alberta is home to nearly 800 cannabis retailers, though a majority are located in large city centres like Edmonton and Calgary.
We'd love to hear from you. Get in touch with feedback and story tips at thegrowthop@postmedia.com
This post was originally published by our media partner here.