This post is presented by our media partner Grow Opportunity
View the full article here.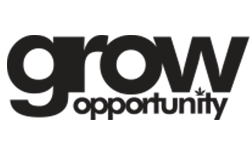 (Globe Newswire) Toronto — Avicanna Inc., a biopharmaceutical company focused on the commercialization of proprietary cannabinoid-based products and medical cannabis care platform, is pleased to announce the results of Q3 2023.
"We had the boldness to take on the challenge of acquiring the Medical Cannabis by Shoppers business and executed on integrating it into the newly developed MyMedi.ca to with a goal of being able to offer a comprehensive medical cannabis care platform and improve access for Canadian patients. We have remained dedicated and focused on evidence based medical application of cannabinoids and during this quarter we have solidified our business model and our capability to scale the business." — Aras Azadian, CEO, Avicanna Inc.
Financial highlights:
— Record revenue of $6.27M, representing an increase of 90 per cent over the previous quarter and 713 per cent over the same period last year.
— A 9-month revenue of $10.7M, representing a major milestone in the dompany's history a 269 per cent growth from the same period last year.
— Scalability of the business model was demonstrated with a comparable increase of 23 per cent in SG&A for the nine-month period.
— Best three-month financial performance in the company's history with an adjusted EBITDA loss of $473,000 or loss of $0.01 per share during the third quarter.
— Improved consolidated gross margins of 47 per cent through developments in operational efficiencies.
Phil Cardella, CFO added: "We are extremely proud to have turned the corner and accomplished the major milestone of an eight-digit revenue figure for the first time in the company's history. The substantial increase in high margin revenue, coupled with improvements in our working capital, and balance sheet are a testament to the company's innovation and commercial platforms delivering a great portfolio of products and services. We look forward to our own going efforts towards sustainable growth, profitability, and self-reliance."
Launch of MyMedi.ca medical cannabis care platform: Launch of MyMedi.ca saw over 96 per cent of active patients from Medical Cannabis by Shoppers business transitioned to the company's new medical cannabis care platform and has since increased its new medical patient base by approximately 10 per cent. The company developed infrastructure to offer insurance reimbursement services for patients through several private insurance providers and public institutions including eight provincial worker safety boards which combined account for over 60 per cent of the platform's revenue.
The integration of MyMedi.ca's platform and patient support programs, improved access and enhanced education have resulted an 40 per cent increase of the company's product sales on the platform when compared to the previous quarter.
Canadian commercial advancements: The launch of new proprietary formulations totalling 27 commercially active SKUs in Canada across 131 listings in medical and adult use channel. Access to the company's proprietary medical products improved for patients with availability on new medical platforms such as Canna Farms and Spectrum Therapeutics.
This post was originally published by our media partner here.