This post is presented by our media partner Grow Opportunity
View the full article here.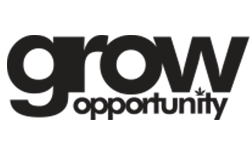 (Globe Newswire) Leamington, Ont. — Tilray Brands, Inc., a leading global cannabis-lifestyle and consumer packaged goods company, today announced the acquisition of the remaining 57.5 per cent equity ownership of Truss Beverage Co. (Truss) from Molson Coors Canada.
THC beverages present a significant opportunity to engage legal-aged consumers who haven't explored cannabis as a lifestyle, medical, or functional choice. In Canada, with over 10.6 million potential consumers remaining untapped, cannabis beverages are almost $100MM at retail. Regulatory shifts are expected to facilitate market entry for beverages, with the possibility of on-tap THC options in restaurants and bars promising substantial growth for this category. Over time, we expect the regulatory landscape for beverage distribution to evolve, with authorities re-evaluating their consumer policies. We expect this shift to fuel strong growth in the market for cannabinoid-based beverages, catering to diverse needs and occasions.
Blair MacNeil, President, Tilray Canada, said, "In addition to acquiring full and direct ownership of a stable of high-growth brands, this acquisition further strengthens Tilray's #1 cannabis market share position in Canada and positions the company at the forefront of the adult-use beverage sector. We are excited to build upon our leading portfolio of beloved cannabis brands and to further diversify our product offerings while broadening our consumer reach and enhancing consumer's lives."
Beyond the cannabis industry, functional beverages represent significant growth. These beverages offer consumers the functional advantages of THC and the diverse range of minor cannabinoids. These elements provide many benefits and other opportunities that enhance the lives of adults.
Strategic and financial benefits
Robust Cannabis Beverage Platform Positions Tilray at the Forefront of a Dynamic Market. As regulations ease, Tilray's expansion into the billion-dollar functional drinks category is a strategic step into a dynamic market. Tilray is positioned to capitalize on this trend. By embracing this evolving landscape, Tilray not only taps into a lucrative market but also aligns with the changing preferences of consumers seeking functional benefits. This move reflects Tilray's commitment to innovation and consumer needs, setting the stage for a new era of cannabis-infused beverage experiences.
Bolsters Tilray's Portfolio of Cannabis Beverage Brands and Strengthens #1 Market Share Position. With a combined pro-forma market share of approximately 7/836, Tilray substantially broadens its consumer base and leading market share position. Tilray's expanded cannabis portfolio now includes the fastest-growing beverage brands including; XMG, Mollo, House of Terpenes, and Little Victory.
Enhances Commercial Framework with Streamlined Sales & Distribution. As retailers navigate the evolving landscape of product offerings, Tilray's comprehensive range empowers them to efficiently address a substantial portion of their business needs in just one visit.
Discover our new lineup of beverage brands, including XMG, Mollo, House of Terpenes, and Little Victory, at cannabis retailers nationwide. Get ready for even more exciting product releases on the horizon.
This post was originally published by our media partner here.