This post is presented by our media partner Stratcann
View the original article here.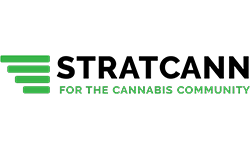 The Alcohol and Gaming Commission of Ontario (AGCO) and the Ontario Cannabis Store (OCS) have developed a new data platform to help simplify retailers' cannabis reporting requirements.
The point-of-sale (POS) system is intended to help reduce retailers' regulatory burden and improve the accuracy of data collection while integrating with existing POS systems. This new POS Data Platform is being rolled out with POS providers and their retail clients.
An AGCO notice says the new platform will automatically extract, standardize, and automate retailers' monthly reports directly from their own internal POS system, processed by the OCS through an Application Programming Interface (API) and then shared with the AGCO. 
The goal is to eliminate retailers' need for monthly preparation and submission of reports and help improve the accuracy of the data submitted to the province.
James Manning, an account executive with Cova Software, a POS system used by many cannabis retailers in Ontario and across Canada, says the company was aware the changes were coming and has been working with the AGCO and OCS on the issue in advance.
"We've been working with the AGCO and OCS on this for about a year and a half now," says Manning. "Cova will be fully integrated into the compliance reporting requirements by AGCO and OCS." 
Owen Allerton, the owner of Highlands Cannabis, says he doesn't see the change as very significant for his business but says if it works correctly, it could save him some time on monthly reporting.
"As a retailer, it's not terribly burdensome. I think they're doing this more to benefit themselves, but from our perspective, if this goes smoothly and saves me a few hours a month, it's immaterial."  
Although not included in this most recent change, Allerton says he would also like to see a way for the OCS to provide sales data to LPs that would allow them to better understand which stores are carrying their products and how they are selling. He argues this would be helpful, especially for smaller producers, and thinks it would make it harder for retailers to disguise shelf-space kickbacks as "data" agreements. 
The new system will automatically pull the required provincial and federal regulatory reporting data from retailers directly from their in-store POS system.
Once processed by the OCS, the data required for provincial and regulatory reporting will then be available for federal regulatory reporting. The OCS will populate and complete reports required by Statistics Canada and Health Canada.
The AGCO says the OCS has put several security measures in place to address any concerns with data security, something the OCS has had issues with in the past.
"The AGCO takes its responsibility to protect data seriously and will continue to do so when receiving POS data from the OCS," notes a company update. "The AGCO is committed to protecting the retail data we receive, including through robust cyber security measures, with guidance from industry standards such as National Institute of Standards and Technology – Cybersecurity Framework and International Organization for Standards ISO 2700½."
The AGCO also highlights that they and the OCS will not be collecting any new or additional data, and the POS will be configured so that all the data that is required for provincial regulatory reporting (to AGCO) and federal Cannabis Tracking System (CTS) reporting (to Health Canada and Statistics Canada) will be collected automatically by a retailer's POS system. 
In Ontario, the OCS is designated as the public body responsible for consolidating and reporting CTS information to the federal government.
Sasha Soeterik, the owner of Flower Pot on Dundas in Toronto, says she's supportive of the plan, but is concerned about any of her data that goes to the OCS, given the data breach in 2022. 
"On one hand, I welcome the change as it can be annoying to remember to report," Soeterik explains. "On the other hand, I do not share my data with the OCS so I hope we can still opt out."
Featured image via Cova
---
This post was originally published by our media partner here.