This post is presented by our media partner Stratcann
View the original article here.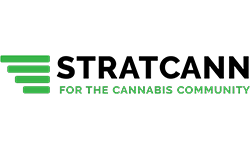 Alberta Gaming, Liquor and Cannabis (AGLC) says it will be relisting CBN and THCV products. 
In a letter to licensed producers today, the AGLC now says it will be reversing a recent policy change to include CBN and THCV in THC totals, saying it was based on a misinterpretation of federal messaging. 
The letter, which was sent to producers who sell products within the province early in the afternoon on September 28, says that "effective immediately" the AGLC "will relist and accept new products that contain these cannabinoids, and will not include CBN and THCV when determining THC totals until clear direction is provided by Health Canada."
In mid August, the AGLC contacted at least some producers, informing them that it would be including the amount of CBN and/or THCV in a cannabis product within the total THC. This covered any edibles that had more than 10mg total of THC, CBN, and/or THVC per serving or per package. It would also apply to the 1000mg THC limit for extracts, including vape pens. 
Several products sold in Alberta would have been impacted, including one micro producer who was informed of the change via email, being told that all their products would be removed from shelves. 
The AGLC had initially told StratCann that the decision to include CBN and THVC within the total THC amounts was based on messaging from Health Canada and had been implemented by several other provinces, including the OCS. 
However, four separate provincial cannabis agencies, including in Ontario, confirmed with StratCann that they have no such policy in place, as did a representative from Health Canada. 
The AGLC now says it interpreted the information it had received from Health Canada "to mean measures were immediately needed to curtail the supply of products with minor intoxicating cannabinoids" in order to protect Albertans from the risk of overconsumption. 
In March of this year, Health Canada reached out to the cannabis industry seeking feedback on potential amendments to Cannabis Regulations, including whether the "limits on the maximum quantity of delta-9-THC contained in a cannabis product (by container and ingestible unit) apply to the sum total of all intoxicating cannabinoids found in the product." It did not reference CBN specifically. 
Sources close to the issue say the federal health agency has also floated a draft document to stakeholders with guidelines for licensed producers on the subject of these minor "intoxicating cannabinoids" such as Delta-8 THC, THC-V, and CBN, among others. However, no licensed producers StratCann has spoken to for this topic have received official guidance from Health Canada on this subject in reference to including CBN within the existing THC limit for products like edibles.  
The AGLCs policy on including delta-8 and delta-10 in the total THC remains in place. 
"We apologize for any inconvenience and will continue to do our best to keep Alberta's cannabis industry vital and sustainable," says the letter sent to producers from the AGLC.
Related Articles
---
This post was originally published by our media partner here.