This post is presented by our media partner The Growth Op
View the original article here.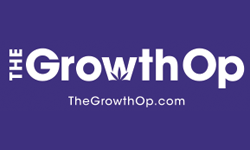 Article content
A 60-year-old Alberta man is facing numerous charges after an investigation in an alleged drug trafficking operation by Olds RCMP.
Article content
The investigation began in December and police executed search warrants earlier this month at an unnamed business in Olds, a town of about 10,000 people, as well as a home in nearby Bowden.
Article content
Police also seized a cache of weapons, including a shotgun, a replica firearm, a taser, eight pellet guns and 60 assorted edged weapons.
Additionally, police seized small amounts of LSD, metronidazole, Adderall, codeine, Lyrica, cyclobenzaprine, hydromorphone and lorazepam.
The man has been charged with three counts of possession for the purpose of trafficking, four counts of unauthorized possession of a firearm/prohibited weapon or restricted weapon and two offences under the Cannabis Act.
The man was released on bail and is due in provincial court in March.
Under the Cannabis Act, the illegal distribution or sale of cannabis can lead to tickets for small amounts and a prison term of up to 14 years for large amounts, per Legal Line.
Article content
"There are concerns that drug activity has gone up in the community with two recent drugs seizures," a spokesperson with Olds RCMP said in a release.
"Drug activity has not gone up but rather RCMP have successfully concluded two drug investigations resulting in local residents being charged with offences as well as large seizures of drugs and weapons."
A few hours north, in a home in Athabasca, RCMP recently seized more than 17 kilograms of cannabis and 170 cartons of unstamped tobacco.
A 48-year-old was arrested in the residence and charged with selling tobacco products and the distribution of illicit cannabis.
We'd love to hear from you. Get in touch with feedback and story tips at thegrowthop@postmedia.com
This post was originally published by our media partner here.