This post is presented by our media partner The Growth Op
View the original article here.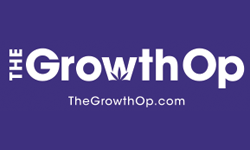 Article content
Alberta cannabis retailers can now try before they buy.
Article content
Alberta Gaming, Liquor and Cannabis (AGLC) recently announced that cannabis representatives can now provide up to 3.5 grams of dried cannabis, or equivalent, as sample product. Samples provided must be for marketing purposes and are for licensee use only.
Article content
AGLC notes it has "streamlined policies contained in the Cannabis Representative Handbook (CRH) to provide cannabis representatives with more autonomy in their management and operations."
The updated CRH clarifies that cannabis reps can provide a "one-time" maximum sample size of 3.5 grams per product and records of all samples must be retained for six years and are subject to AGLC review upon request.
In a tweet, the Alberta Cannabis Micro License Association applauded the move and said the "change will result in more diverse cannabis product offerings for consumers."
Article content
With around 1,000 cannabis stores, Alberta has the second-highest number of dispensaries in the country, trailing only Ontario which is home to approximately 1,700 stores.
Other provinces, such as Saskatchewan, also allow producers to provide retailers with samples, though Ontario does not.
Karim Rahill, sales director at MTL Cannabis, previously told The GrowthOp that not being able to provide samples of product is one of the "biggest difficulties" he faces in regulated sales.
"Back in the day, if someone wanted 100 pounds, well, you'd bring him a half-pound sample to look at, to smell, to try. We can't do that now and it hurts. You can send pictures and a pitch deck but it's not the same. You can't feel the moisture, you can't smell it, you can't grind it. For me, weed looks good as a whole but if you can't grind it in front of somebody and make them smell what that grind smells like, you're missing out on the lot, for our purchasers as well as for our consumers," Rahill said.
Share this article in your social network
This post was originally published by our media partner here.