This post is presented by our media partner Stratcann
View the original article here.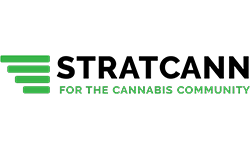 Alberta Gaming, Liquor and Cannabis (AGLC), Alberta's cannabis regulator, is exploring the possibility of allowing white-label cannabis products in the province.
These would be products sold by retailers with their store's branding and logo but supplied by licensed producers. 
In a memo sent recently to stakeholders, Dave Berry, the executive vice president of public engagement and CRO with the AGLC, says the agency has been hearing from many in the industry who would like to sell such products. 
Provincial regulations in Alberta currently do not allow these kinds of products, although several other provinces do. In the past, Canna Cabana, a national retail cannabis chain, announced a white-label agreement for products sold in its Saskatchewan, Manitoba, and Ontario stores. Other companies have announced similar deals. 
Ontario's cannabis regulator momentarily considered banning such deals in 2022 before quickly pulling back, facing industry pressure. 
The AGLC is conducting an online survey to gather input from all licensed cannabis retailers and registered representatives, such as licensed cannabis producers, brand owners, and other marketing entities.
The survey will be open until August 18, 2023.
Omar Khan, chief communications and public affairs officer with High Tide Inc., which owns the Canna Cabana chain of stores operating in Alberta and several other provinces, says they support the proposal. 
"We look forward to participating in the AGLC's white-label consultation. Our experience in provinces like Ontario, Manitoba, and Saskatchewan indicates that the availability of white-label products allows for greater product differentiation and consumer choice while creating room for increased retail margins. These are things that can help retailers of all sizes. It can also provide an opportunity for producers to sell product that would otherwise be sitting in their vaults given the current oversupply of dry flower in the market."
Alena Jenkins, the president of FivePoint Cannabis, with one location in Calgary, says she isn't opposed to the proposal but doesn't see it as a priority. Instead, she would like the ability to carry exclusive products that her competitors don't carry, and to have producers allocate a specific amount of products to her store on a weekly basis.
"I don't really care if my name is on it. I would prefer to have exclusive rights to products that I want," says Jenkins, adding that this could allow her to distinguish her small, independent store from her competitors in a unique way.
Scott Morrow, president and CEO FOUR20 Premium Market, with 41 locations in Alberta, says he sees this as a positive step and would be open to carrying white label products in his stores and will help retailers create somerthing unique for consumers.
"I think it's positive for retailers in Alberta to have access to private products to start creating some product differentiation in our space, which really doesn't exist today, largely. We're all ordering from the same product list on a weekly basis and have very limited opportunity to create a point of differentiation with products in our stores."
Featured image via Numo Cannabis.
---
This post was originally published by our media partner here.