This post is presented by our media partner The Growth Op
View the original article here.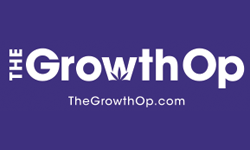 Weed consumption is prohibited if the park contains a playground, sports field, skate or bicycle park, outdoor theatre or pool, seasonal skating rink or off-leash dog area
Article content
After a successful two-year pilot project, residents of Edmonton will now be permanently allowed to crack a cold one in 18 parks around the city.
Article content
City councillors voted in favour of the move earlier this week during a community and public services committee meeting reviewing the results of the pilot project, reports CBC.
Article content
A recent telephone survey of 409 people found that 80 per cent of respondents support the freedom to drink in parks.
The city will now place signs in the participating parks where alcohol consumption is allowed ahead of the spring season. Cannabis, though, is a different story.
Edmonton City councillor Aaron Paquette told CBC that neither the pilot project nor the surveys included the use of cannabis.
"But if council wanted to entertain that possibility we would hope to see supporting information and engagement on that debate," Paquette said.
Article content
The City of Edmonton's Public Places Bylaw regulates where smoking is permitted in public places, whether it's tobacco, cannabis, or vaping. Both recreational and medical consumers are expected to follow the same rules and private property owners can add additional restrictions on their own properties.
While some parks and trails in Edmonton allow for cannabis consumption, there are rules. Weed is barred if the park contains a playground, sports field, skate or bicycle park, outdoor theatre or pool, seasonal skating rink or off-leash dog area.
Sir Winston Churchill Square, Fort Edmonton Park, The John Janzen Nature Centre, The Edmonton Valley Zoo, The Muttart Conservatory and William Hawrelak Park also prohibit cannabis consumption.
Article content
Smoking on city sidewalks is allowed as long as it is not within 10 metres from a bus stop, doorway, window or air intake of a building or patio. And while golfers can enjoy tobacco in designated areas on city-owed golf courses, weed is a no-go.
Other municipalities in the province, which is home to more than 750 weed stores, have set stricter rules. Calgary and Banff, for example, prohibit the public consumption of cannabis. Those caught breaking the rules could face fines or other administrative penalties.
The Alberta government has also made it clear that it's not entertaining the idea of consumption lounges, at least for the time being.
The provincial government "is not currently considering changes to the existing legislation for cannabis to include cannabis lounges or cafés," a spokesperson for Alberta Treasury Board and Finance previously told The GrowthOp. 
This post was originally published by our media partner here.