This post is presented by our media partner Oaksterdam University
View the original article here.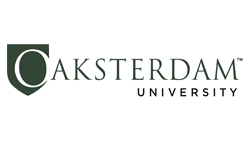 American Pot Story: Oaksterdam continues its national film festival circuit with a screening at the Fort Lauderdale International Film Festival.
The award-winning documentary showcases Oaksterdam University, the world's first cannabis college, and tells the origin story of the people who took monumental risks to make cannabis legalization possible. It celebrates the courageous heritage of the legacy industry and the movement that started at OU and would go on to impact the world.
Created by critically-acclaimed filmmakers Dan Katzir and Ravit Markus of New Love Films, the documentary sheds light on the cannabis legalization movement through the lens of OU leaders.
Katzir and Markus spent 10 years shadowing OU Founder Richard Lee and Executive Chancellor Dale Sky Jones as they fought to get the Prop 19 legalization measure on the ballot in California, then weathered a federal raid that threatened to shut them down. The film captures their struggles and triumphs as they fight to bring this topic to the mainstream.
Fort Lauderdale International Film Festival
November 12, 2023 | Red Carpet: 6PM | Film & Q&A: 7PM | Afterparty: 9PM
Celebrating its 38th annual festival in 2023, the Fort Lauderdale International Film Festival (FLIFF) presents American indies and studio films, international films, student films, special tributes, seminars and introduces filmmakers to South Florida audiences. The festival runs November 3-16, 2023, and screens 200 films in Fort Lauderdale, Sunrise, Hollywood, St Augustine, and The Bahamas. Considered one of the most important regional film festivals in the U.S., the festival is committed to first-time filmmakers and innovative programming.
This post was originally published by our media partner here.