This post is presented by our media partner Psychedelic News Wire
View the original article here.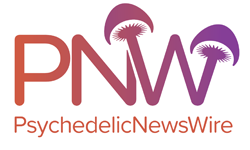 A recent study published in the "Psychedelic Medicine" journal has reported that psilocybin possesses effects akin to antidepressants and may alleviate cognitive deficits resulting from chronic stress in animal models. Psilocybin is a hallucinogenic compound produced in magic mushrooms. Although it has been used recreationally for decades because of its hallucinatory effects, a growing body of research now shows that psilocybin may also have a myriad of mental health benefits.
This research has found that psilocybin as well as other psychedelic compounds such as LSD and ayahuasca can treat various mental-health conditions, offering relatively long-term relief at low doses and with barely any side effects. However, most of the research is still in its infancy, and researchers barely understand the underlying mechanisms that allow psychedelics to deliver mental-health benefits.
In the recent psilocybin study, researchers used an animal model of female rats to inquire into the molecular and cellular mechanisms behind the antidepressant-like effects of hallucinogenics such as psilocybin. Since chronic stress plays a major role in the development of depression, the team leveraged a model focusing on chronic stress and chose female rats since women are more predisposed to depression than men.
Using an adolescent chronic restraint stress (aCRS) model, the researchers induced depression-like symptoms in the rats during key developmental stages such as adolescence to ensure they remained into the rats' adulthood. The aCRS model caused depressive-like symptoms, including behavioral and cognitive defects, as well as temporary reductions in weight gain by the rats.
After receiving a psilocybin dose, the rats showed increased cognitive functioning and a reduction in the coping strategies they used to deal with depression, indicating that psilocybin has antidepressant effects in animal models. Additional analysis into the regions of the brain involved in depression found that the hippocampus as well as medial prefrontal cortex played key roles in psilocybin delivering antidepressant effects.
The research team posits that those cognitive deficits seen after chronic stress may occur because of functional brain changes instead of significant structural differences. Furthermore, they say that psychedelics may deliver their effects by encouraging functional plasticity and promoting changes in the way cells in the brain communicate and not through promoting structural plasticity, which causes physical brain cell connections to change.
The researchers concluded that functional plasticity rather than structural plasticity may be the key underlying mechanism behind psilocybin's antidepressant effects, contradicting prior psychedelic research, which ties structural plasticity to hallucinogenics' antidepressant-like effects. Future research will be necessary to fully understand the underlying mechanisms that allow psychedelics to alleviate depression and how to leverage them to develop depression treatments.
As more entities such as Field Trip Health Ltd. (OTC: FTHWF) (TSX: FTHW) conduct studies into the therapeutic potential of psilocybin, much more will become known about how this and other psychedelics work to address mental health issues.
About PsychedelicNewsWire
PsychedelicNewsWire (PNW) is a specialized content distribution company that (1) aggregates and distributes news and information on the latest developments in all aspects and advances of psychedelics and their use, (2) creates PsychedelicNewsBreaks designed to quickly update investors on important industry news, (3) leverages a team of expert editors to enhance press releases for maximum impact, (4) assists companies with the management and optimization of social media across a range of platforms, and (5) delivers unparalleled corporate communication solutions. PNW stays abreast of the latest information and has established a reputation as the go to source for coverage of psychedelics, therapeutics and emerging market opportunities. Our team of seasoned journalists has a proven track record of helping both public and private companies gain traction with a wide audience of investors, consumers, media outlets and the general public by leveraging our expansive dissemination network of more than 5,000 key syndication outlets. PNW is committed to delivering improved visibility and brand recognition to companies operating in the emerging markets of psychedelics.
To receive instant SMS alerts, text "Groovy" to 844-397-5787 (U.S. Mobile Phones Only)
For more information please visit https://www.psychedelicnewswire.com
Please see full terms of use and disclaimers on the PsychedelicNewsWire website applicable to all content provided by PNW, wherever published or re-published: https://www.psychedelicnewswire.com/Disclaimer
Do you have questions or are you interested in working with PNW? Ask our Editor
PsychedelicNewsWire (PNW)
San Francisco, California
www.psychedelicnewswire.com
415.949.5050 Office
Editor@PsychedelicWire.com
PsychedelicNewsWire is part of the InvestorBrandNetwork.
This post was originally published by our media partner here.