This post is presented by our media partner Grow Opportunity
View the full article here.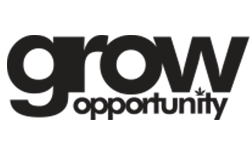 (CNW) Bedford, N.S. — Aqualitas Inc., a Nova Scotian licensed producer, has received a European Union Good Manufacturing Practices (EU-GMP) certification issued by Beizirksregierung Köln (District of Cologne Germany), and a drug establishment license (DEL) issued by Health Canada in accordance with the Food and Drugs Act.  After rigorous inspections, these accreditations confirm compliance with the highest industry manufacturing standards in the world for the production of cannabis products and active pharmaceutical ingredients. Aqualitas' primary processes, with respect to flower cultivation, finished packaging and extraction are all now conducted under GMP standards.
Myrna L. Gillis, CEO of Aqualitas, states "this significant milestone reflects our commitment to excellence in manufacturing cannabis products, ensuring exacting attention to produce clean, consistent, and safe product without irradiation while utilizing organic and sustainable processes. Our commitment to pure wellness has been elevated by these important certifications and expands our existing footprint in important global markets."
Our commitment to pure wellness is elevated by these certifications and expands our footprint in major global markets.
"The successful attainment of EU-GMP certification reflects the extraordinary efforts of our quality and operations teams in their persistent and patient pursuit of this important goal", noted Danielle Maitland, director of science and cultivation technology, who along with Dorothy Easy, quality assurance person, and Nicholas Vorauer, lead extraction scientist, spearheaded the EU-GMP and DEL compliance initiatives.
The EU-GMP certification adds to Aqualitas' suite of production certifications which include IMC-Good Agricultural Practices (IMC-GAP), GAcP, and Clean Green Certifiied® status. This further differentiates Aqualitas® products from other Canadian cannabis licensed producers and will also allow the execution on existing strategic distribution partnerships in Australia and expansion into UK and Germany where they anticipate launching product later this month. It will also enable expansion of their research collaborations and support their drug master file for projects in the USA.
This post was originally published by our media partner here.