This post is presented by our media partner Grow Opportunity
View the full article here.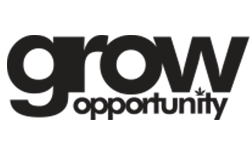 (CNW) Calgary — Acting as exclusive financial advisor to TerrAscend Corp., ATB Capital Markets Inc. is pleased to congratulate TerrAscend on becoming the first cannabis company to list on the Toronto Stock Exchange (TSX) with consolidated financial statements that include revenues from multi-state operations across the United States.
This follows TerrAscend's three recent closings of its highly successful concurrent private placements for the total aggregate proceeds of approximately US$21 million.
TerrAscend is a leading TSX-listed cannabis company with interests across the North American cannabis sector, including vertically-integrated operations in Pennsylvania, New Jersey, Maryland, Michigan and California through TerrAscend Growth Corp. and retail operations in Canada. TerrAscend Growth's cultivation and manufacturing practices yield consistent, high-quality cannabis, providing industry-leading product selection to both the medical and legal adult-use markets.
"ATB Capital Markets is honoured to act as the trusted partner for our long-standing client, TerrAscend. This landmark moment for TerrAscend to list on the TSX is pivotal to the growth trajectory of TerrAscend and speaks to the continuous evolution of the cannabis industry. Our highly experienced team takes pride in providing specialised advice and access to capital to support the success of our business clients." — Darren Eurich, CEO, ATB Capital Markets Inc.
This post was originally published by our media partner here.