This post is presented by our media partner Stratcann
View the original article here.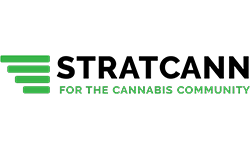 Aurora Cannabis has closed the sale of its Medicine Hat, Alberta facility to Bevo Farms, a subsidiary of Bevo Agtech Inc.
The facility, dubbed Aurora Sun, was to be a 1.63 million square foot cannabis greenhouse, but construction was suspended in late 2019. Aurora said they would only build approximately 238,000 square of the 1.63M square foot facility by 2020, with the rest completed when market conditions improved.
The Aurora Sun Facility was sold via Bevo Farms' acquisition of one of Aurora's wholly-owned subsidiaries. Aurora has a controlling interest in Bevo as of 2022. Founded in 1986, Bevo operates 63 acres of greenhouse in British Columbia.
Bevo could pay "up to" $15 million to Aurora in connection with the Aurora Sun transaction as long as Bevo Farms successfully achieves specific financial milestones at the Aurora Sun facility.
"I am pleased that this transaction will achieve the dual objectives of improving Aurora's cash flow, while benefiting Bevo as they proceed with the expansion of their business," said Aurora's CEO Miguel Martin in a press release.
Leo Benne, CEO of Bevo, added, "Bevo's ability to deliver propagated plants directly from Medicine Hat to the Alberta greenhouse industry and beyond delivers a win for the Alberta greenhouse industry, the City of Medicine Hat and its residents, for Bevo, and for Aurora. We would like to express our gratitude to the City of Medicine Hat for their essential contributions to this transaction. We look forward to further developing our partnerships in Alberta in the years to come."
Other facility closures
Aurora announced the sale of another facility in Alberta, Aurora Polaris earlier this year. 
Originally located next to the now-defunct Aurora Sky facility, the company first announced the plans for a 300,000 square foot Polaris project in 2019, at an estimated cost of $50 million. The building was originally intended to serve as Aurora's "centre of excellence for the industrial-scale production of higher margin, value added products, such as edibles."
In May 2022, Aurora announced the closure of Aurora Sky, with 214 lost jobs. Martin points out that Bevo had already taken over the Aurora Sky facility.
 "Bevo has successfully repurposed the Aurora Sky facility in Edmonton, and we're excited to further support their continued growth. Bevo's acquisition of the Aurora Sun facility further demonstrates the close synergies between our companies and the value that our partnership creates for shareholders."
In September 2021, the company announced their plans to close the Polaris facility, representing a loss of eight percent of its global workforce. A news report at the time noted an Alberta government website listed the Aurora Polaris facility as being around 2,800 square meters "with one-third of the space dedicated to warehousing and distribution of cannabis products and the remainder hosting product manufacturing."
In 2022, Aurora closed down a 200-acre "Aurora Valley" cannabis farm in BC. A spokesperson for Aurora Cannabis told StratCann at the time that the Thrive Cannabis location replaced the need for the Aurora Valley site.
In 2020, Aurora sold a massive Ontario greenhouse for $17 million, which it had inherited when the company acquired medical cannabis producer MedReleaf. In their most recent quarterly report, Aurora reported a net loss of $87 million.
---
This post was originally published by our media partner here.