This post is presented by our media partner Stratcann
View the original article here.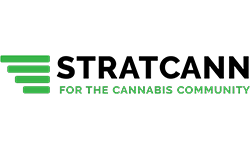 Aurora Cannabis is seeing an increase in sales of cannabis for medical purposes, buoyed by export markets, as well as a decline in sales in the non medical market. 
The Canadian cannabis producer released its financial and operational results for the second quarter of fiscal year 2024 ending September 30, 2023.
Total net revenue  was $63.4 million in Q2 2023, compared to $48.6 million in the same period in 2022. As in the previous quarter, Aurora attributes their increase from the prior period to growth in our global medical cannabis business and quarterly revenue in their plant propagation business, Bevo.
The company sold nearly 13.6 million kilograms of cannabis at a cost of ​​$4.75 per 2 grams of cannabis. This is a decrease in the sale price from the same quarter in 2022 at $5.21 for two grams of cannabis.
Medical cannabis net revenue was $43.8 million in the most recent quarter, a 42% increase from the prior year quarter, delivering 69% of Aurora's Q2 2024 consolidated net revenue and 85% of Adjusted gross profit before fair value adjustments.
The company accrued $6.5 million in excise taxes from cannabis sales (2.3 million in medical sale and $4.2 in non medical sales. The company also wrote off $4.6 million in inventory and biological assets fair value and impairment adjustments, compared to a gain of $25.6 million in the same quarter in 2022 and a write-down of $3.3 million in the previous quarter. 
Aurora says this increase in net revenue of $12.8 million was mostly due to growth in its European business, which benefited from the introduction of new proprietary high potency cultivars, and higher volumes sold to Australia.
However, Aurora's consumer cannabis net revenue for Q2 2023 was $12 million, down from $13.7 million in the prior year quarter. This decline in revenue is attributed to Aurora's previously announced exit from the US CBD market and destruction of Reliva CBD inventory resulting from the Company's decision to wind down its Reliva operations, as well as a "refocus" on premium categories. 
Aurora's recent shift of one of its greenhouses in Alberta to a cut (non-cannabis) flower facility contributed $7.2 million of net revenue, about half of what non medical cannabis sales brought in. 
Net income from continuing operations for the three months ended September 30, 2023 was $300,000 compared to a net loss of $45.5 million for the same period in 2022. Aurora attributes the decrease in net loss of $45.7 million from the comparative prior year quarter to an increase in gross profit of  $33.5 million, an increase in other income of $19.1 million, and a decrease in G&A expense of $6.1 million.
Related Articles
This post was originally published by our media partner here.