This post is presented by our media partner Grow Opportunity
View the full article here.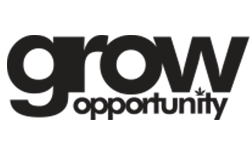 (Globe Newswire) Toronto — Avicanna Inc., a biopharmaceutical company focused on the commercialization of proprietary cannabinoid-based products and a medical cannabis care platform, is pleased to announce the appointment of Paul Fornazzari to the board of directors.
Paul Fornazzari is a business executive, securities lawyer and board director with over twenty-five years of experience with growth-stage and established Canadian and international companies. Mr. Fornazzari is also a partner focusing on securities and corporate finance with Fasken Martineau DuMoulin one of Canada's largest law firms with a well recognized domestic and international practice. In addition to English, Mr. Fornazzari is a fluent Spanish speaker from Latin America.
"I am excited to be joining the board of directors. As a long-time shareholder, I believe in the company's management and in the company's business model, I have been excited over the company's recent developments, and I look forward to contributing towards the company's future as the Avicanna team aims and works to grow the business." —  Paul Fornazzari
"We are thrilled to add Mr. Fornazzari to our board of directors, where his expertise and experience with successful entrepreneurial projects will support the further growth of the company." — Aras Azadian, CEO, Avicanna
This post was originally published by our media partner here.