This post is presented by our media partner Grow Opportunity
View the full article here.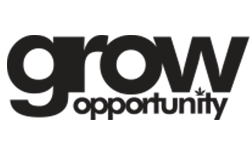 (Globe Newswire) Toronto — Avicanna Inc., a biopharmaceutical company focused on the development, manufacturing, and commercialization of plant-derived cannabinoid-based products, is pleased provide an update on the progress of its new cannabis care platform MyMedi.ca since its' successful launch nationwide in Canada on August 1, 2023.
"We are thrilled with the launch of our new medical cannabis care platform which allowed us to successfully transition the patients from Medical Cannabis by Shoppers. In a short period of time, MyMedi.ca has been established as a comprehensive medical cannabis platform with a robust patient support program backed by privacy standards that meet the highest requirements by insurers for insurance coverage for patients" said Aras Azadian, CEO.
Azadian further stated: "Our ongoing commitment to patients and dedication to improving the patient journey remains our core focus and we will continue to work toward raising standards so Canadians may look towards having a patient-first medical cannabis care platform."
The company update on the progress of its new medical cannabis care platform, MyMedi.ca, includes:
— Transition of over 96 per cent of active patients from Medical Cannabis by Shoppers to MyMedi.ca and an increase of approximately 10 per cent of net new medical patients since launch.
— Developed infrastructure to offer insurance reimbursement services for patients through several private insurance providers and public institutions including six provincial worker safety boards.
— Offer ongoing specialty care services for distinct patient groups and the opportunity to serve thousands of our Canada's veterans with a dedicated program including robust adjudication services.
— An established network of over 50 specialized clinics and medical institutions representing more than 1,500 healthcare providers.
— Offer training, medical education, products and services, and resources to facilitate the incorporation of medical cannabis into health care regimens including the company's own Avicenna Academy and the Canadian Consortium for the Investigation of Cannabinoid Syllabus.
— An opening portfolio of 200 products across 35 brands, expanding to 45 brands with more than 200 SKUs supplied by 15 Canadian licensed producers.
— Since launch, an increase in the Company's SKUs resulting in a proportional increase of 40 per cent in sales realized through improved access, and inventory management efficiencies.
— Facilitation of transfer and advancement of the Company's previously announced real world evidence clinical studies, including the epidermolysis bullosa study in collaboration with the Hospital for Sick Children and musculoskeletal pain and inflammation study with Sante Cannabis, to MyMedi.ca
— Enhanced operational efficiencies in reducing response time and expanding pharmacist-led, bilingual patient care services.
This post was originally published by our media partner here.