This post is presented by our media partner Grow Opportunity
View the full article here.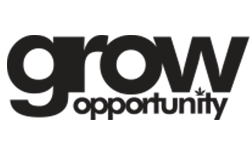 (Globe Newswire) Toronto — Avicanna Inc., a biopharmaceutical company focused on the development, manufacturing, and commercialization of plant-derived cannabinoid-based products, invites interested parties to participate in a conference call with Aras Azadian, chief executive officer, and also Phil Cardella, chief financial officer where Mr. Azadian and Mr. Cardella will discuss the company's third quarter 2023 financial results.
The company will file Third Quarter 2023 financial results after the close of market on November 14, 2023 and will host an earnings call at 8:30 am ET on November 15, 2023. Interested parties may join the earnings call by logging onto the following link https://www.bigmarker.com/avicanna/Earnings-Call.
This post was originally published by our media partner here.