This post is presented by our media partner The Growth Op
View the original article here.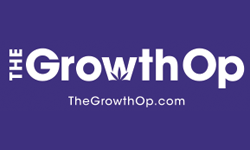 Driver stopped after police observed a traffic violation
Article content
Williams Lake RCMP is reporting two recent same-day drug busts as a result of traffic stops, including one motorist that was transporting 250 cannabis plants.
Article content
Last week, an officer with the Williams Lake RCMP, BC Highway Patrol unit stopped a motorist on Highway 97, between One Hundred Mile House and Williams Lake, after observing a Motor Vehicle Act violation.
Article content
During the stop, the officer discovered the driver was transporting in excess of 250 cannabis plants without proper authorization. All the plants were seized.
"It is important to know that a maximum of four non-medical cannabis plants can be transported without proper authorization documents, in a vehicle, but they cannot be budding or flowering," said a spokesperson with the Williams Lake BC Highway Patrol unit.
Growing more than four recreational cannabis plants can lead to fines ranging from $2,000 to $100,000, imprisonment of three to 12 months, or both, reports Legal Line, citing B.C.'s Cannabis Control and Licensing Act.
Article content
During the same day, a Williams Lake BC Highway Patrol unit stopped a northbound SUV on Highway 97 near Lac La Hache for a traffic offence.
The driver was arrested after officers initiated a Controlled Drug and Substances Act investigation regarding possession for the purpose of trafficking and seized approximately 1.5kg of suspected cocaine from the vehicle.
That investigation is ongoing and the driver is due in court at a later date. As a result of the investigation, the vehicle, drugs and related items were seized.
Last year, a 36-year-old Ontario driver was caught with 2,000 cannabis plants after attempting to bypass a Reduce Impaired Driving Everywhere (RIDE) check in Simcoe. 
The driver fled down a dead-end road and was charged under the Cannabis Act with distributing more than four cannabis plants that are not budding or flowering. Under the federal Act, the maximum punishment for possessing more than the permitted number of plants is imprisonment for not more than five years, less a day.
For distribution, the maximum penalty is 14 years in prison.
This post was originally published by our media partner here.