This post is presented by our media partner Grow Opportunity
View the full article here.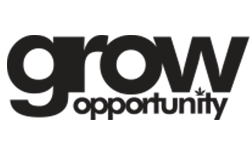 Victoria — British Columbia is setting out new rules as it attempts to navigate a way to curb the overdose crisis with drug decriminalization.
Possession of small amounts of many illicit drugs was decriminalized in B.C. in January after the federal government issued an exemption, but legislation introduced by the province today would make their use illegal in many public spaces.
Public Safety Minister Mike Farnworth says the government is committed to its initiatives to fight the crisis, but the public consumption of illegal drugs can't happen everywhere.
Instead, the changes, if passed, would ban illicit drug use in public and recreational spaces, similar to tobacco, cannabis and alcohol use.
Farnworth says the law wouldn't criminally punish people using drugs in public areas but enforcement officers will ask them to stop or direct them to another area.
Local politicians in B.C. passed three resolutions last month at their annual convention on the issue, including asking the government to further regulate the possession and use of illicit drugs in places where children gather.
Premier David Eby says the province is moving to help people break the cycle of addiction, away from being arrested and going to court, while moving them towards treatment initiatives
"It was never about, it cannot be about using hard drugs wherever we like," said Eby. "We need a province where people feel secure in their communities."
This post was originally published by our media partner here.