This post is presented by our media partner Stratcann
View the original article here.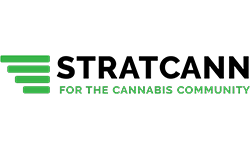 A cannabis processor in Mission, BC was broken into in the early morning of September 11.
Tricanna, a cannabis processor who works with numerous cannabis growers to bring products to market, posted about the break-in on their Instagram page. 
The post states that no staff were harmed but a "significant amount" of product was stolen. It also notes the processor is working with RCMP on the issue.
Dayne Lange, the CFO and one of the founders of TriCanna, tells StratCann that she received alerts on her phone around 3:45 am on Monday, Sept 11 and watched the break-in occur live on a security camera feed while they waited for police to arrive. 
"It was so organized. They had all the tools they needed to get the job done in the time frame they needed," says Lange. "They were emptying out our secure room and all of a sudden they just left, so they obviously had someone telling them when to leave."
A video shared on twitter that was said to be from security footage, now removed, showed what appeared to be a large vehicle ramming open an outside door or wall, providing several individuals in high-vis vests and face masks access to enter the building and begin cutting open a secondary inside door. One of the individuals knocked the video camera off its stand just before the video ends.
Lange says the RCMP have confirmed that they have suspects in mind and they are actively investigating.
She also wants to allow this incident to serve as a warning to others in the industry to remain vigilant.
"We just want to let everyone know, no one should be taking the legal industry for granted right now in relation to security."
BC RCMP did not immediately respond to a request for comment on details about the break-in. 
Another cannabis processor, Pistol and Paris, was the victim of a similar break-and-enter on the early morning of July 18, with several individuals smashing through a grate, cutting into a Sea-Can to gain access to a storage building, and making off with a large quantity of cannabis. 
Police who responded to the call briefly pursued the truck as it was leaving the facility but were unable to immediately catch them.In August 2022, Police in Abbotsford, BC, put out a press release warning of several recent home invasions at licensed medical cannabis grows in the area, saying they appeared to be coordinated efforts by a team targeting grow operations at people's homes.
This post was originally published by our media partner here.